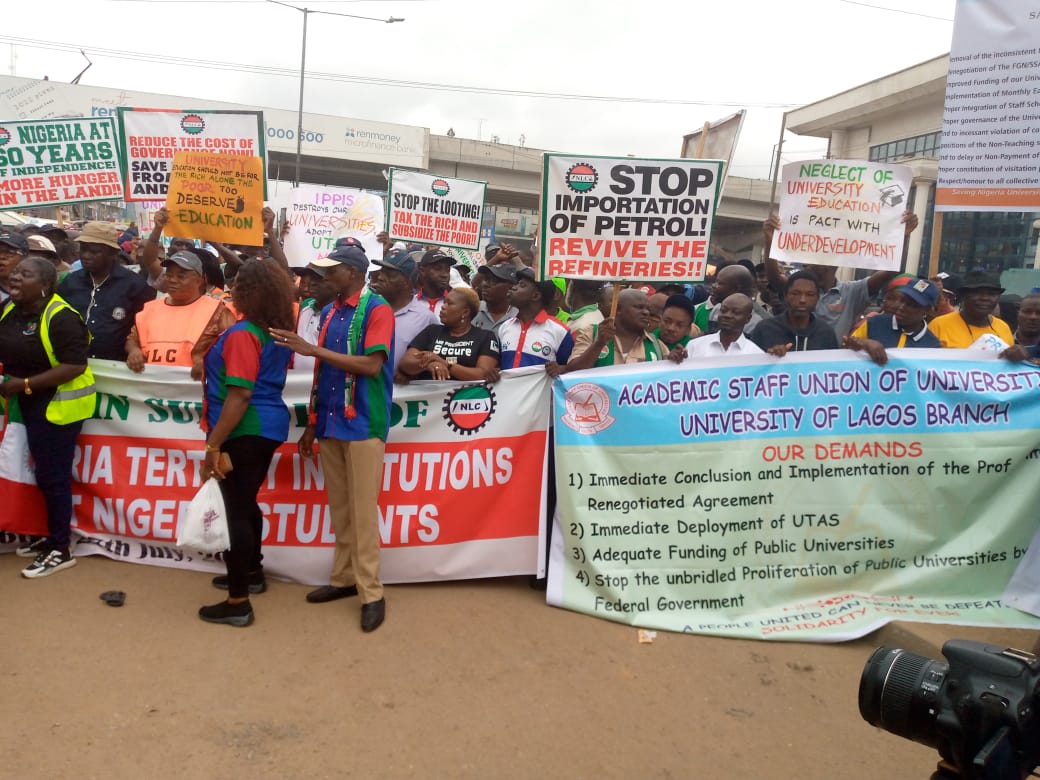 UPDATE: NLC GIVES FG TWO WEEKS ULTIMATUM TO RESOLVE FIVE-MONTHS ASUU STRIKE (VIDEO)
Read Time:
1 Minute, 21 Second
By Aishat Momoh. O.
On Tuesday, the Nigeria Labour Congress (NLC) gave the federal government a two-week deadline in support of the five-month strike by the Academic Staff Union of Universities (ASUU).
On Tuesday, the NLC, SANU, ASUU, and NASU members gathered in Allen Ikeja, Lagos.
Funmi The current administration, according to Agnes Sessi, chair of the Nigeria Labour Congress' (NLC) Lagos chapter, has disenfranchised the country's youth.
She issued a warning that if the government does not put an end to the ongoing demonstration, it will "see the frustration" of the people.
"This government is denying our youth their rights. An idle hand is the workbench of the devil. She claimed that because they have not learned anything from developed nations, some of the young people in our society have been turned into criminals by this government. They steal our money to spend elsewhere.
They will see more demonstrations and protests around the nation, as well as the dissatisfaction, rage, and exasperation of Nigerians. Many Nigerians have fallen into depression as a result of this regime. We scream, "This is enough," unable to endure this sufferings.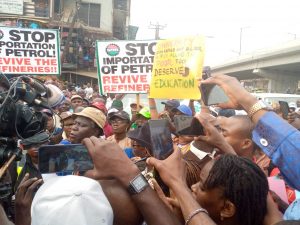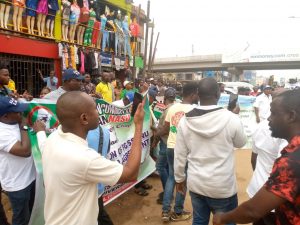 1
0
 Lagos State Governor, Babajide Sanwo-Olu on Tuesday said the Opebi-Mende-Ojota Link Bridge and other arterial roads connecting the bridge...