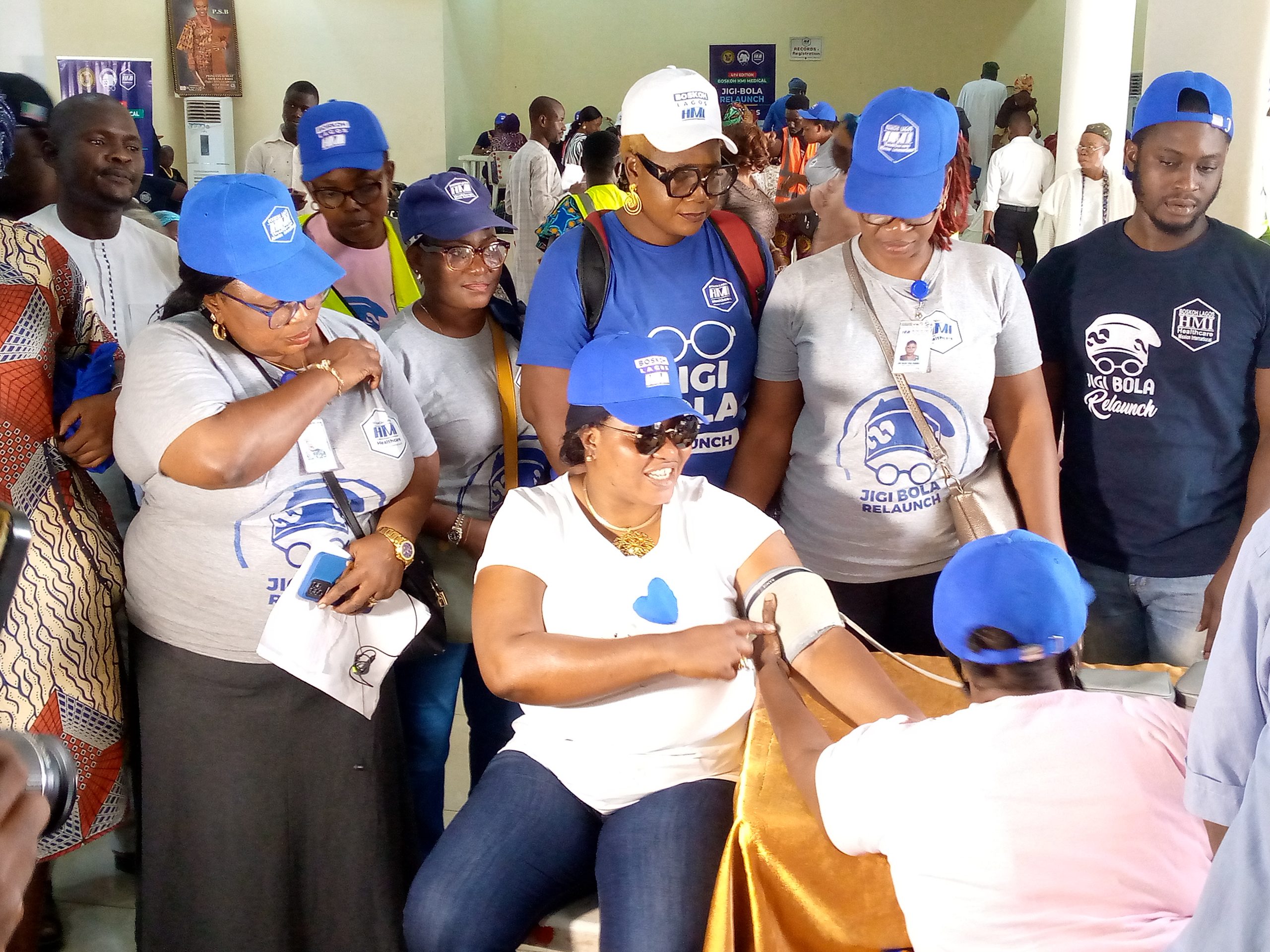 JIGI- BOLA RELAUNCH: MAYORESS SAMIAT BADA, LEADS IKOSI-ISHERI RESIDENTS AS THEY PARTICIPATE IN 4TH EDITION OF BOSKOH HMI INITIATIVE
Read Time:
2 Minute, 24 Second
On Thursday, Princess Samiat Abolanle Bada, the Mayoress of the Ikosi-Isheri Local Council Development Area, led the citizens of Ikosi-Isheri to participate in the fourth edition of the BOSKOH HMI Medical Outreach.
The activities included Medical Consultation and Surgeries, Free hearing aids, Free eye tests and eye glasses, and free dental services amongst others.
The event which took place at the Sen. Adebayo Oshinowo hall, Ikosi-Isheri LCDA secretariat, was introduced in 2019, by Bola Ahmed Tinubu.
In attendance at the event was Mrs Nike Osas, Mrs Akerele Funmilayo, Hon. Yinka Ogunleye, the Deputy Mayor of Ikosi-Isheri, Hon. Yinusa Salami, the Leader of Ikosi-Isheri LCDA, Hon. Biliamu, the Deputy Leader, Hon. Gbade Adekoya, the Majority Leader, amongst others.
While speaking with Hotjist, Princess Samiat Abolanle Bada, Chairman of Ikosi-Isheri LCDA expressed her joy as she said that people living within the council area are happy and that makes her happy too. She added that the feedback she has received from the people of Ikosi has made her fulfilled.
As the Mayoress of Ikosi-Isheri LCDA, she's in charge of supervising the programme, Princess Bada said.
She also appealed to all citizens to go for the collection of their Permanent Voters Cards as she mentioned that it was ready.
"Don't leave your PVC there, it is what you are going to use in showing the love you have for Ikosi-Isheri, Lagos, Gov. Sanwo-Olu, and Asiwaju Bola Tinubu to become the next President of Nigeria." She said.
Also speaking at the event was Mrs Nike Osas, the CEO of BOSKOH HMI who represented Gov. Babajide Sanwo-Olu.
While speaking with Hotjist, she commended the effectiveness of the Mayoress' Leadership in Ikosi-Isheri LCDA, adding that the people are organized because of her.
Also, some of the beneficiaries that experienced the effectiveness of the programme have become volunteers.
According to Osas, when the programme started, it had just 150 volunteers.
She added that the First lady of Lagos State, Mrs Sanwo-Olu; started putting the volunteering team together and now there are 961 volunteers.
"We started in 2019, with 150 volunteers. The first Lady of Lagos state, started putting all volunteering teams together and today, there are 961 volunteers which shows the magnitude of how many people in Lagos state have joined the volunteering team."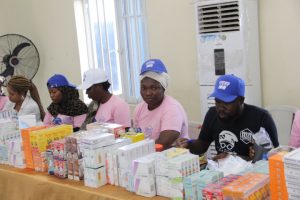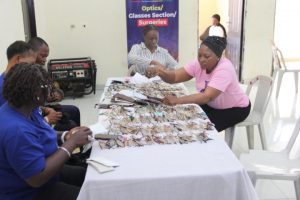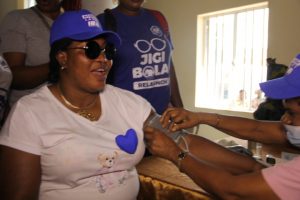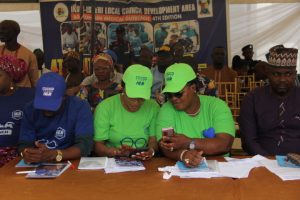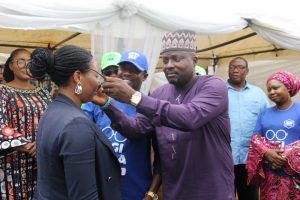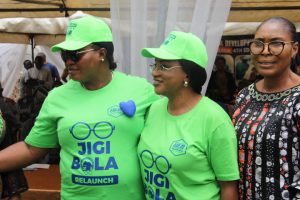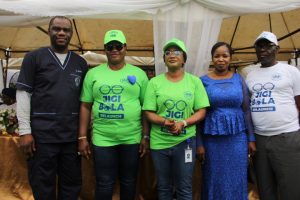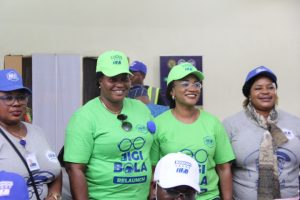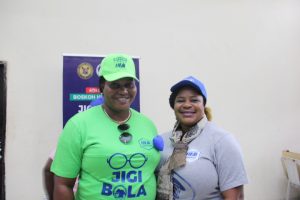 However, a supervisor of BOSKOH HMI, Mrs Tunji Oghara Helen, mentioned that Jigi-Bola relaunch initiative was created to eradicate blindness.
"If you cannot read, especially when you are in the office, you will not be productive. The initiative is to prevent blindness in the state."
Meanwhile, Mrs Oladipupo Olayinka, a volunteer of BOSKOH mission and Assistant Supervisor Isheri-Ikosi advised all beneficiaries of the programme to always follow-up the status of their health