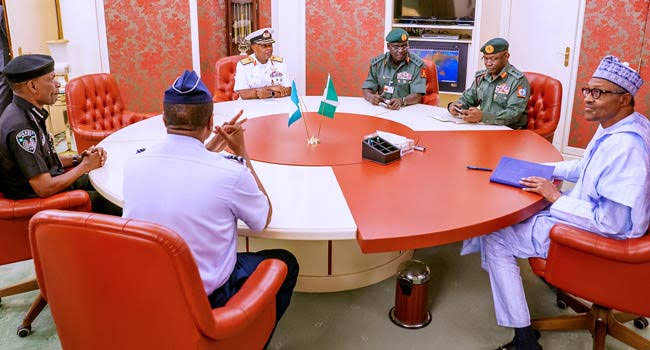 TERRORIST THREAT: BUHARI SUMMONS EMERGENCY SECURITY MEETING
By Adeola Abdullah
Due to recent security concerns in the nation's capital and several other cities, President Muhammadu Buhari has summoned an emergency security meeting.
The meeting which will hold today at the Presidential Villa in Abuja, will be attended by the National Security Adviser, Defence Minister, service chiefs and other heads of security agencies.
The President, who was initially scheduled to commission the National Agency for Science and Engineering Infrastructure (NASENI) new Technology and Innovation Complex, will receive briefs from the security chiefs, and interject on areas that need more attention.
0
0
By Leke Yusuf …APC Flags Off Governorship Campaign In Lagos A mammoth crowd of Lagos State residents, on Saturday, converged...