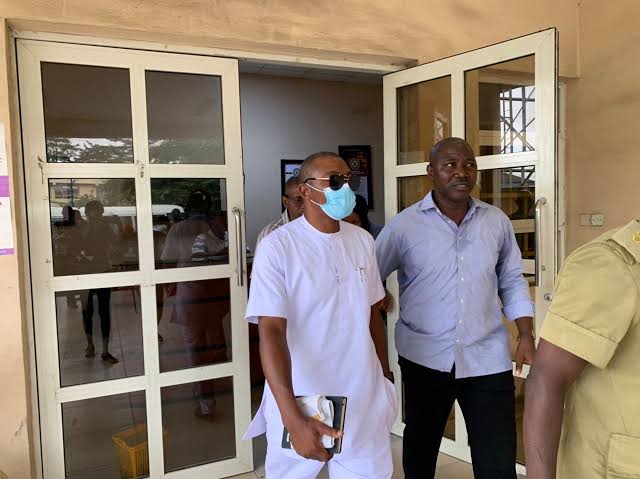 ALLEGED DEFILEMENT: ANOTHER WITNESS TESTIFIES AGAINST DR. OLALEYE SAYS HE ENGAGED SURVIVOR IN ORAL SEX
Read Time:
2 Minute, 8 Second
By Aishat Momoh. O.
Olabisi Ajayi-Kayode, a child forensic expert, on Tuesday, testified before the Ikeja Special Offenses Court, that the survivor confessed that Dr. Femi Olaleye was having "oral sex and inserting his fingers into her private part".
The medical director of the Optimal Cancer Care Foundation, Mr. Olaleye, is accused of defiling and sexually assaulting his wife's niece on two counts.
On October 5, 2022, the survivor came to Ms. Ajayi Kayode's Office at the Cece Yara Foundation in Gbagada, where she spoke with the survivor.
Though they were the only ones in the room, the witness claimed that members of the Nigeria Police Force, the Ministry of Justice, and the State Sexual and Domestic Violence Agency were digitally listening to the interview she conducted with the survivor.
The video recordings on a flash drive that were later played in court were allowed as Exhibit P by Justice Rahmon Oshodi.
In her evidence, Ms. Ajayi-Kayode claimed that the survivor had claimed that the survivor's aunt's husband, Mr. Olaleye, had woken her up at night to prepare him coffee.
The survivor indicated to the witness that he took her to the sitting room "where the CCTV camera did not cover" and "he started caressing her improperly, raising her nightgown, putting his fingers into her private part, and having oral sex with her."
According to Ms. Ajayi-Kayode, Mr. Olaleye told the survivor not to tell anyone, not even her aunt.
Mr. Olaleye allegedly questioned the survivor if she was a virgin before telling her that "virginity" was no longer fashionable because "children of ages 12, 13, and 15 are no longer virgins," according to the child forensic expert.
The survivor and the aunt's husband afterwards engaged in "penetrative sex; there was blood, and he used tissue paper to wipe it off," according to Ms. Ajayi-Kayode.
Babatunde Ogala questioned the child forensic expert during cross-examination as to when she first made contact with the survivor.
One year after the incident was reported to the police, Ms. Ajayi-Kayode answered that she had spoken with the survivor.
The defense counsel enquired as to whether the survivor had told her that a medical exam had been performed on her.
She said, "I did not ask her."
She also stated that, her conclusion that "he (Mr Olaleye) engaged the survivor in serial sexual activities" was not based on medical report.
When the survivor spoke, however, reporters and other attendees were asked to leave the courtroom.
Justice Oshodi however adjourned the matter till January 4 for further hearing.