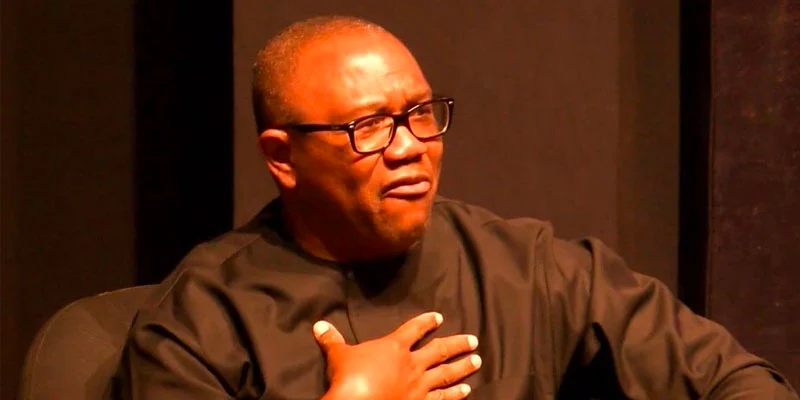 PRESIDENTIAL TRIBUNAL RULED THAT OBI FAILED TO ESTABLISH THAT INEC REFUSED TO PROMPTLY UPLOAD RESULTS
Read Time:
1 Minute, 9 Second
The Labour Party (LP) and its presidential candidate, Peter Obi, failed to convince the Presidential Election Petitions Court that the Independent National Electoral Commission (INEC) purposefully delayed uploading polling unit results to its Results Viewing Portal (IReV) in order to rig the results in favour of President Bola Tinubu of the All Progressives Congress (APC).
"The petitioner made the allegation of non-compliance a substantial part of their case. By the provisions of Section 135(2) of the Electoral Act, they are required to show how such non compliance substantially affected them. If they fail to show same, the petition fails."
When asserting that the elections are unlawful due to corrupt practices based on the totality of the evidence, the petitioner also presented claims of result suppression, excessive voting, and vote inflation.
The petitioner claimed that INEC committed significant misrepresentations in the states of Rivers and Benue during the collation by uploading bogus and inaccurate ballots, and that if things had been handled correctly, they would have won the elections in those states handily.
The Tribunal claimed that aside from the numbers given in the two states, the rest of the charges were vague.
Apart from stating material particular, other crimes must be pleaded and clearly set out, the court ruled. "The proof must be beyond reasonable doubt. The petitioner must produce two sets of results, one genuine, one false."
0
0
The Chief of Army Staff (COAS) Lieutenant General Taoreed Lagbaja has paid a condolence visit to Tudun Biri community in...