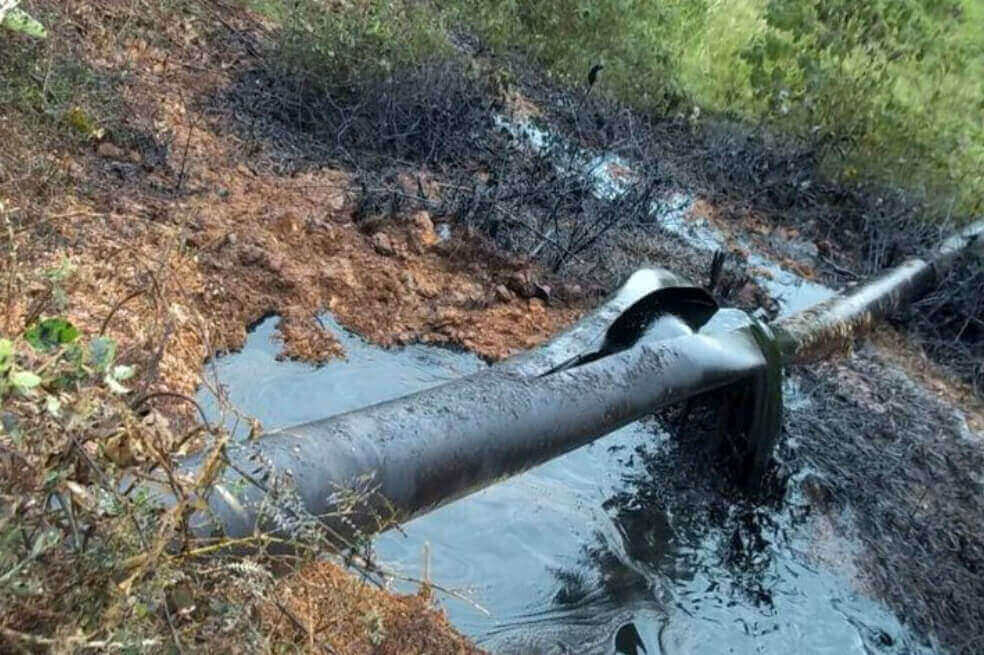 FG LOSES N335M TO OIL SPILL, SAYS REPORT
Read Time:
2 Minute, 39 Second
According to the estimation of data released by the National Oil Spill Detection and Response Agency, Nigeria lost about N335m to oil spilled between January and August 2023.
National Oil Spill Detection And Response Agency (NOSDRA), under the review of the oil spill data, said a total of 168 incidents of oil spill incidents has cost the country. A total loss of 5.520 barrels of crude oil in eight months, were been recorded against the oil companies operating in the country.
Going by an average price for crude oil within the period of $82 per barrel, and the Central Bank of Nigeria's exchange rate of N740/$1, the estimated amount the country lost to oil spill within the period under review was N335m.
The agency noted that the spill occurred in the facilities of 23 oil firms, with Shell Petroleum Development Company recording the highest spill volume of 4,340 barrels of crude oil in 43 spill incidents, representing 78.62 per cent of total crude oil spilled in the period under review.
Heritage Energy Operational Service Limited followed with 24 323.20 barrels of crude oil spilled in 24 incidents, while Nigerian Agip Oil Company spilled 248.86 barrels of crude oil in 38 incidents.
In six spill incidents, Heirs Holding Oil and Gas Limited spilled 128.10 barrels of crude oil; Seplat Petroleum Development Company spilled 104.88 barrels of crude oil in seven incidents; National Petroleum Development Company spilled 92.33 barrels in 16 incidents, while Enageed Resources Limited polluted the environment with the spillage of 72 barrels of crude oil in three incidents.
NOSDRA disclosed that Rivers State was the worst hit with oil spillage, as 2,780 barrels of crude oil was spilled in the state in 67 incidents; followed by Delta with 2,623 barrels of crude oil spilled in 76 incidents; while Edo, Imo, Bayelsa and Akwa Ibom recorded spill volumes of 70.04 barrels, 22.30 barrels, 18.39 barrels and 1.06 barrels, respectively.
The environmental regulator further stated that the majority of the spill incidents were recorded from crude oil pipelines, with 3.113 barrels of crude oil spilled from the pipelines in 114 incidents.
It added that in eight incidents, 1,951 barrels of crude was spilled by oil companies from the wellhead; while spills from flow lines, flow stations and trunk lines stood at 117.7 barrels, 110.03 barrels and 106.13 barrels, respectively.
Furthermore, NOSDRA reported that 5,122 barrels of crude oil, representing 92.78 per cent of oil spilled in the eight-month period, was a result of theft and sabotage; while 228.22 barrels of crude oil spilled in 16 incidents were due to corrosion.
It also added that 2,402 barrels of crude oil were spilled on land; 2,378 barrels of crude oil were spilled on swampy terrain, and 525.01 barrels of crude oil were spilled on seasonal swampy terrain.
Oil firms have continuously battled oil spill incidents in their hosts communities, most of which have lingered, and have led to the loss of billions of dollars in revenue for the country.