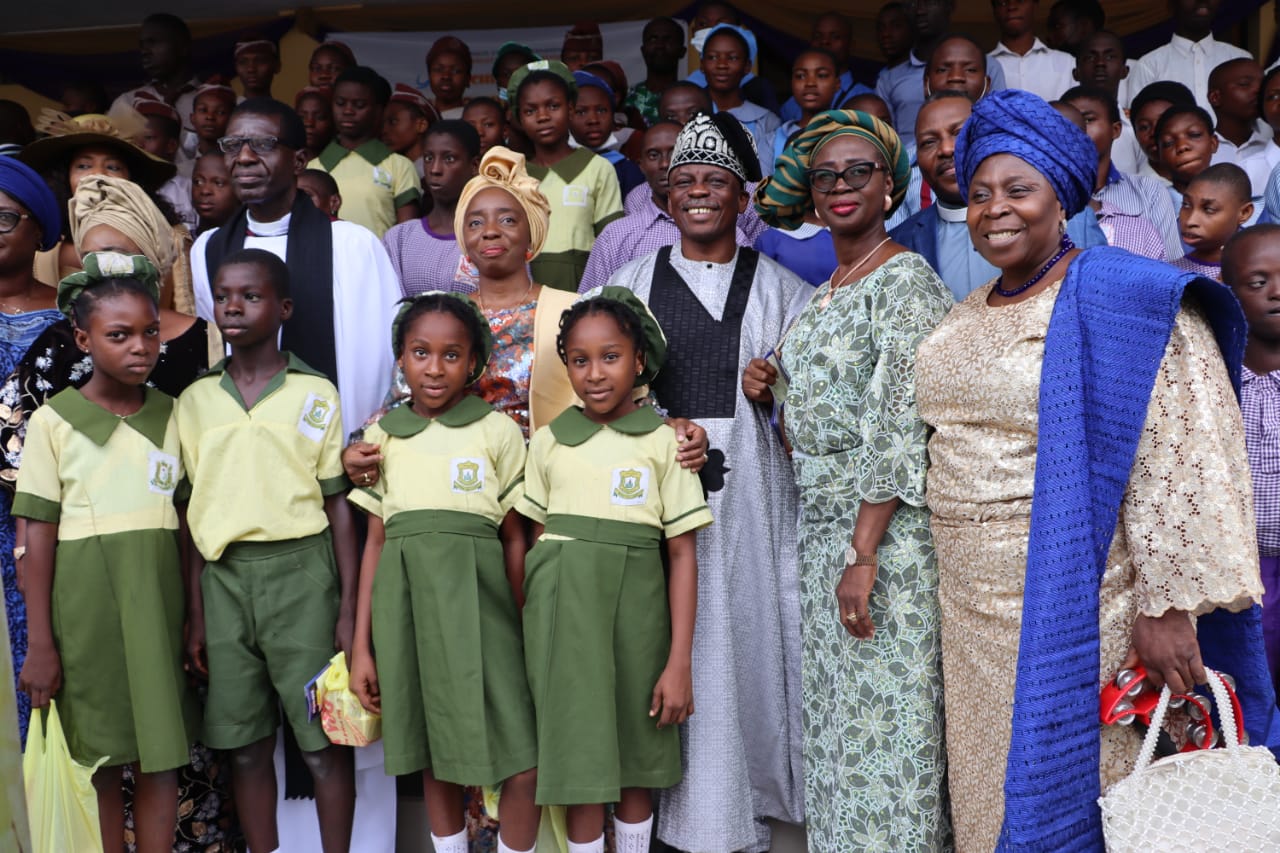 CHILDREN'S DAY CELEBRATION: MRS SANWO-OLU CHARGES PARENTS TO CREATE A WARM AND FRIENDLY ENVIRONMENT FOR CHILDREN
Read Time:
2 Minute, 16 Second
By Adeola Abdullah
---
…clerics urge children to follow only good examples
Ahead of the Y2022 Children's Day Celebration coming up May 27th, the First Lady of Lagos State, Dr. Mrs Ibijoke Sanwo-Olu has charged all parents in the State to pay close attention to their wards, create a warm and friendly environment for them as this will go a long way to address societal ills and create a better future for the Children.
Dr. Mrs. Sanwo-Olu made this call at the Year 2022 Children's Day Thanksgiving Service organized by the Lagos State Ministry of Education and held at Chapel of Christ the Light, Alausa, Ikeja today. Delivering words of wisdom and citing the importance Jesus Christ attached to matters affecting children in Matthew 19: 13-15, Mrs. Sanwo-Olu stressed that Jesus loves children dearly and he was always in the business of exhibiting a loving heart for children. Parents and guardians were admonished to emulate this virtue and create time out of no time to know everything that concerns their children and wards, and truly care for them.
While speaking, the First Lady stated that the theme of this year's Annual Children's Day"A Better Future For Every Child," is apt and the State Government places high priority on the children by exposing them to the best of education, making teaching and learning conducive in all schools.
In her words, "There is no question about the fact that education remains the bedrock of the society and a potent tool for modernization and transformation of the human mind".
"As we celebrate this year's Children's Day, I appeal to our teachers to recommit and key into the vision of the Lagos State Government under the THEMES Agenda to give only qualitative education to our children, and thereby secure their future", She said.
Dr. Ibijoke Sanwo-Olu concluded by imploring the children to face their studies, obey their parents and elders as these are critical factors towards preparing them for a greater future.
Earlier on Friday, a special prayer session was organized for students at the jumat service held at the Alausa Secretariat mosque as part of activities to celebrate the Y2022 childrens Day progrmame. The imam who led the jumat prayer, Ustadh Yunus Al-Imam, caution students on the negative use of digital applications in particular and technology in general. He also advised the children to follow only good examples from adult that exhibits virtues as exemplified by prophets of God. According to imam Yunus ''parents should protect their children against unnecessary addiction to devices that could derail their education and future''.
The Commissioner for Education, Mrs Folasade Adefisayo, who was represented by the Permanent Secretary, Mr. Abayomi