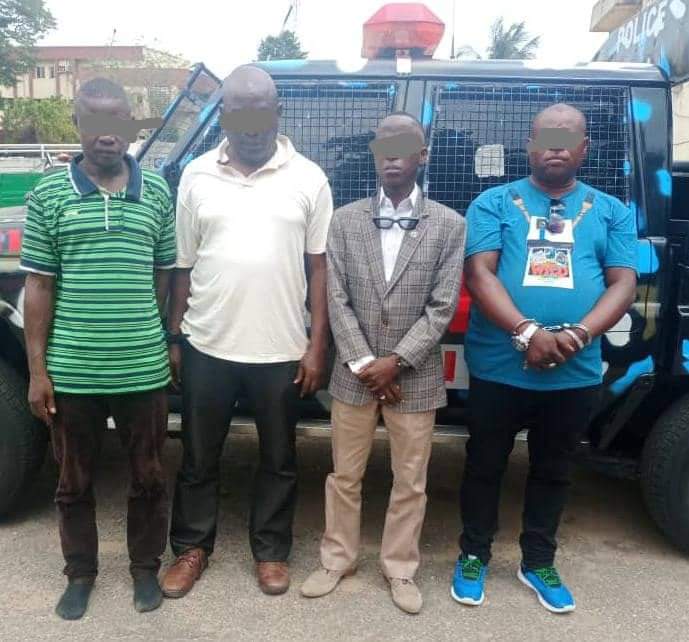 CRIME: POLICE ARREST FAKE REVENUE COLLECTORS IN LAGOS
Read Time:
1 Minute, 8 Second
Four suspects have been arrested by the Rapid Response Squad (RRS) for extorting motorists in the state while acting as representatives of the defunct Lagos State Committee on the Removal of Abandoned Vehicles (RAVC).
Taiwo Falodun, aka Biggy (48), Adedire Olaniyi (42), Femi Osunkoya (53) and Olalekan Edu are the accused apprehended (51).
Adedire and Osunkoya, two of the accused, were caught yesterday after impounding a motorist's vehicle for changing lanes at Alausa.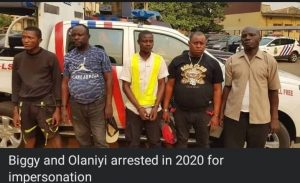 The motorist claimed that the suspects pulled her car to a parking lot in front of Elephant Cement House and demanded that she pay a fine of N50,000. She, on the other hand, phoned friends, who in turn contacted the Rapid Response Squad (RRS).
The RRS responded quickly to the site, apprehended the suspects, and began preliminary investigations. While the investigation was proceeding, their commander, Taiwo Falodun, arrived with a government official named Olalekan Edu to request the release of the individuals who had been arrested. They were both detained as well.
Taiwo Falodun and Adedire Olaniyi were arrested in 2020 for extorting a university professor while impersonating as local government officials on LASU-Igando Road, according to RRS fingerprint data.
At the end of the inquiry, the Lagos State Commissioner of Police, CP Abiodun Alabi, fdc, has directed the Commander of RRS, CSP Olayinka Egbeyemi, to charge the accused in court.
0
0
The governor of Lagos State reaffirmed the commitment on Monday. Lagos State will continue to be accessible and to offer...