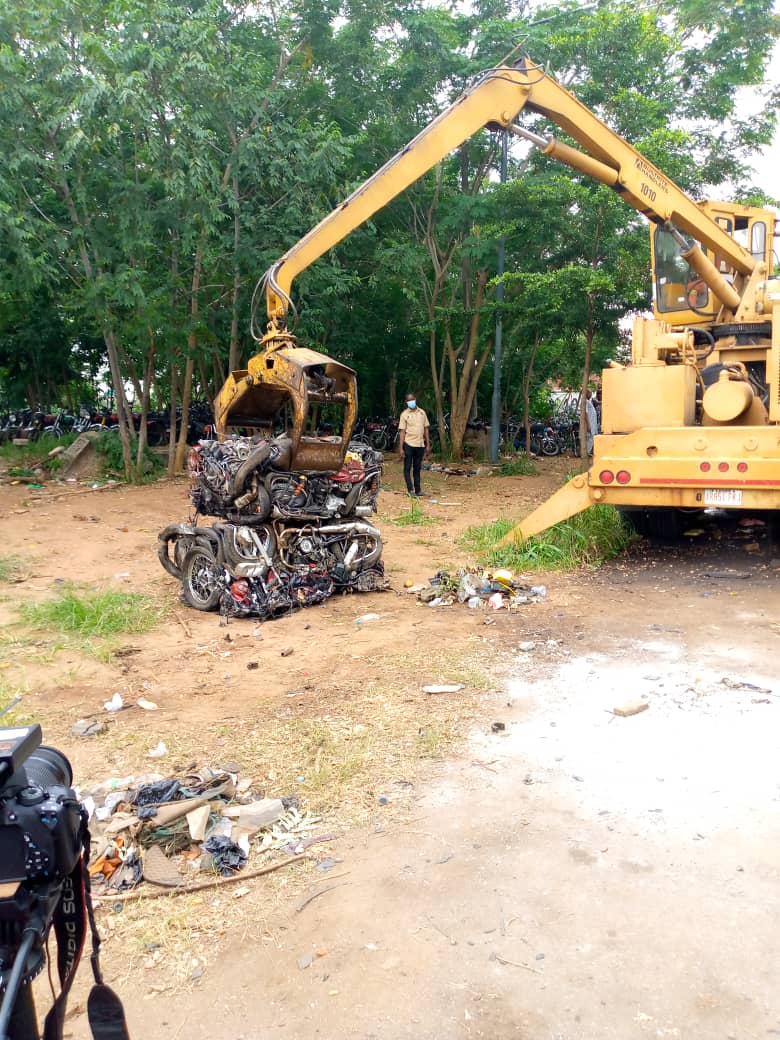 OKADA BAN: LAGOS STATE TASKFORCE CRUSHES OVER 2000 MOTORCYCLES
Read Time:
1 Minute, 21 Second
On Friday, the Lagos State Government, through the state's Environmental and Special Offences Unit (Task Force), crushed over 2,o00 seized motorcycles, popularly known as okadas, for violating state traffic laws.
The crushing, which occurred in front of the media at Task Force Ground, Alausa, Ikeja, was observed by state Commissioner for Information and Strategy, Mr. Gbenga Omotoso, and his Transportation counterpart, Dr. Fredric Oladeinde, CSP Jejeloye as well as other high government officials.
See pictures and videos: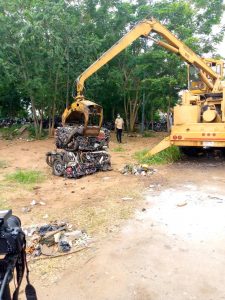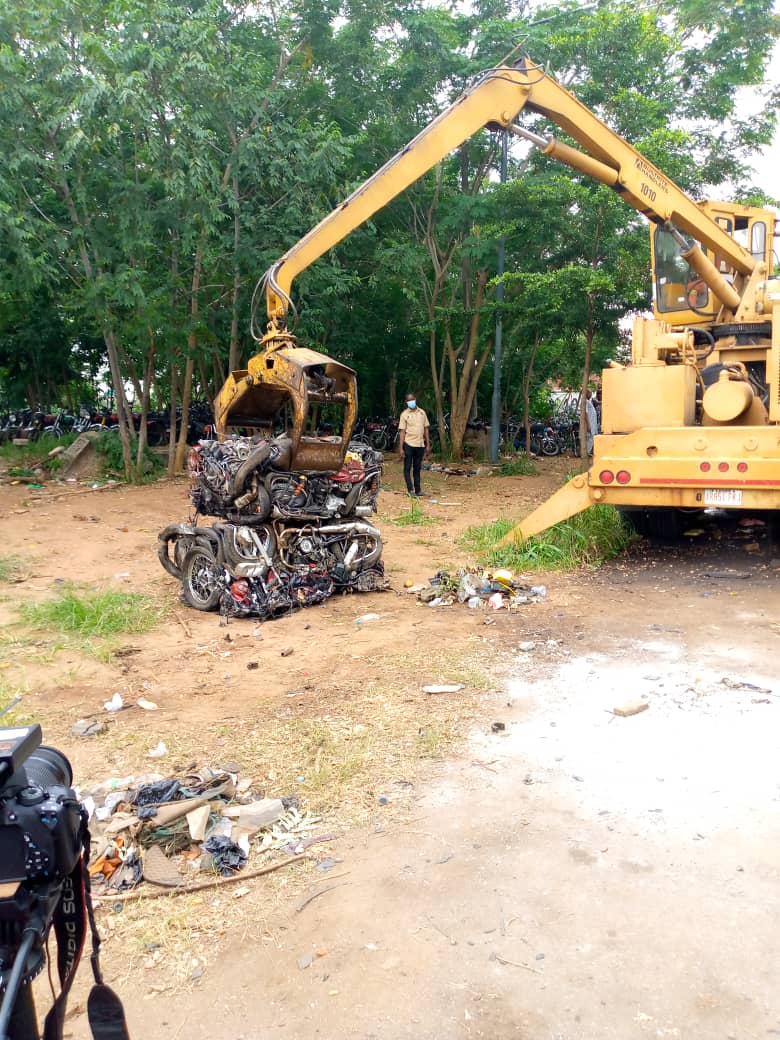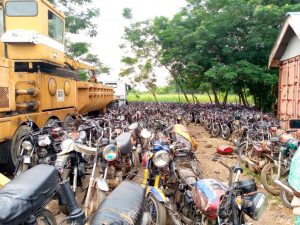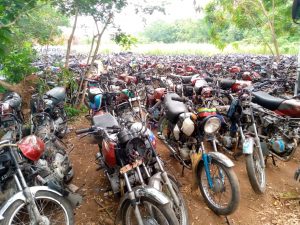 Approximately 2,000 Okada impounded in the previous 72 hours since the blanket prohibition on motorbikes went into effect will be smashed.
The goal, according to Commissioner of Transportation Dr. Frederic Oladeinde, is to keep the Okada off of the streets.
According to Oladeinde, who oversaw the crushing operation, security personnel did a fantastic job implementing the absolute prohibition across all 15 local councils.
The cushing, he said, aims to show the government's determination to combat the State of Okada's threat.
According to him, Friday's exercise brought the total number of okadas crushed by the government in the last five months to almost 7,000.
He revealed that over 5,000 Okada were crushed in the first quarter of Y2022.
Oladeinde asked Lagos residents to abandon Okada in favor of the government's alternative First and Last Mile buses.
Responding to criticisms from communities such as Apapa, where residents have been struggling since the Okada operation has been outlawed, the commissioner stated that the instruction is in the best interests of all citizens of the state.