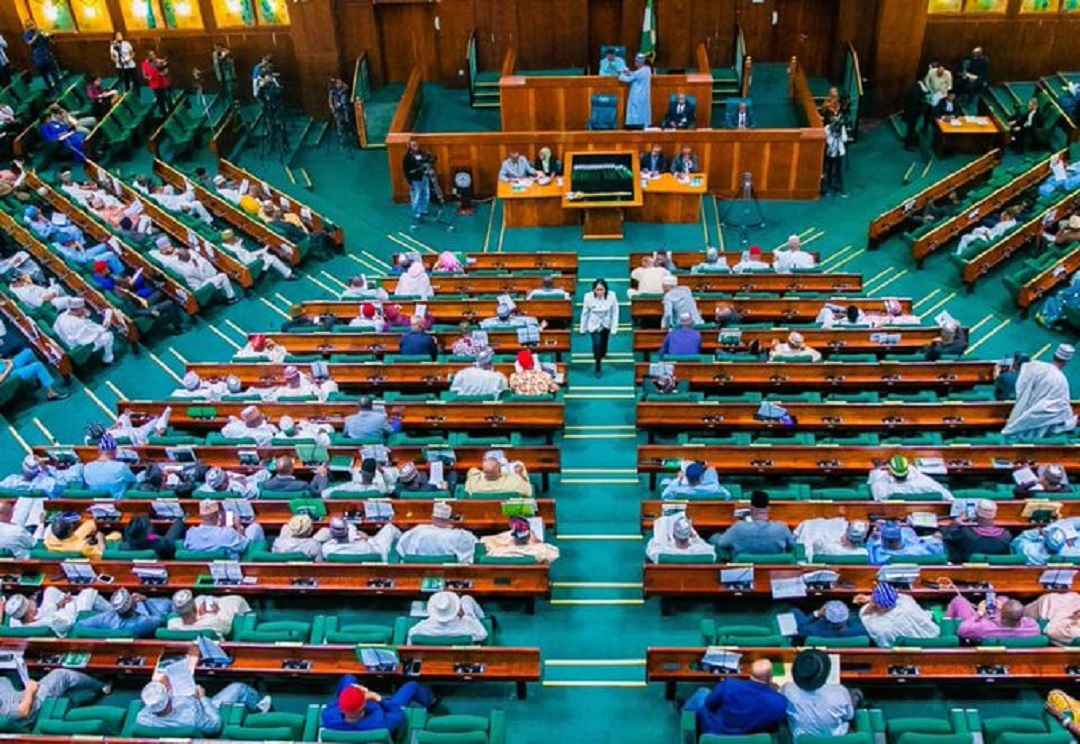 HOUSE OF REPS CALLS FOR GENERAL REVIEW OF PUBLIC OFFICERS' SALARIES, ALLOWANCES
Read Time:
2 Minute, 1 Second
On Thursday, a motion that sought the House of Representatives' involvement in a dispute between Nigeria's Chief Justice, Tanko Muhammad, and the Justices of the Supreme Court about matters pertaining to welfare and working conditions was unsuccessful.
The members of the House disagreed on which committees should be in charge of conducting a comprehensive review of the salaries and benefits received by all individuals holding political office and public employees.
Onofiok Luke, the chairman of the House Committee on Judiciary, has introduced a resolution to request the chamber's intervention in the issue affecting the supreme court and a better welfare program for judicial officials serving in all courts.
Luke, who proposed the resolution headed "Need to Address the Deteriorating Working Conditions of Judicial Officers," pleaded with the House to press the Revenue Mobilisation Allocation and Fiscal Commission to increase judicial officers' pay to reflect the current state of the economy.
The representative pleaded with the House to press the federal government to boost the judiciary's budgetary allotment for the upcoming fiscal year and offer special intervention money for the arm's development.
He further requested that the House direct the Committee on Judiciary to ensure compliance and submit a report within six weeks in order to prompt additional legislative action.
The Deputy Speaker, Ahmed Wase, advocated for an improvement in the welfare package for all public office holders while the MPs were making changes to the prayers.
Wase highlighted that only the RMAFC has the obligation to assess the compensation of government personnel and expressed his appreciation for the memo the Justices sent to the CJN.
The motion's language that stated "The salary of judicial officers was last evaluated in 2008 by the RMAFC when the official exchange rate was N117.74 to $1, whereas the naira has substantially devalued" was cited by the Deputy Speaker.
Wase partially remarked, "I believe this specific factor affects not just court authorities, perhaps because they are crying out now." It doesn't seem fair to me that we constantly have to wait until protests and letters of complaint are received before acting in the correct way.
Femi Gbajabiamila, Speaker of the House, rephrased Wase's proposed amendment as follows: "The DSP's amendment is that we should not isolate the Judiciary and all those mentioned constitutional entities and public office holders." They should be assessed thoroughly, taking into account what Hon. Luke indicated, including the exchange rates and other factors.