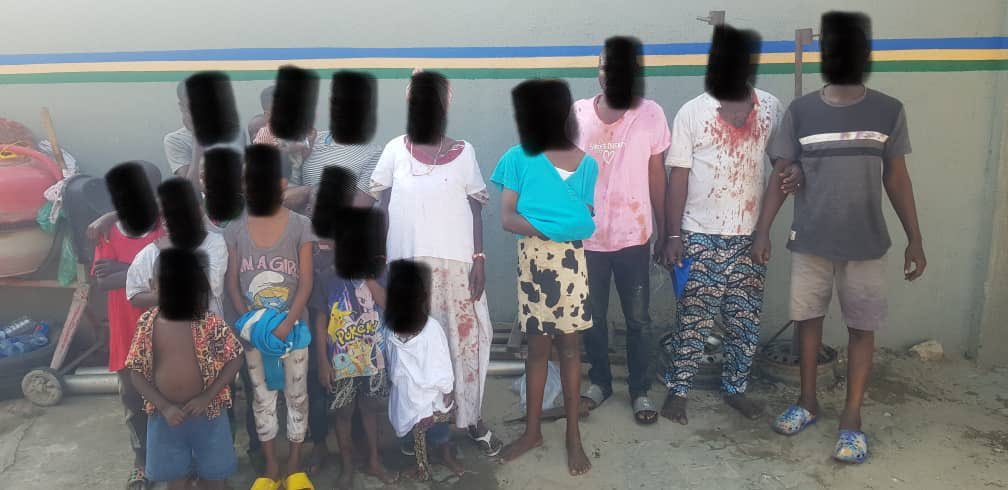 3 MEN, 1 OLD WOMAN BEATEN TO PULP FOR ALLEGED KIDNAPPING OF 12 CHILDREN IN LAGOS
On the Eko bridge, four adults are said to have been severely beaten by mobs for allegedly kidnapping twelve children. Police from Ebute-Ero Division police and RRS arrived on time to rescued them from the mob.
Twelve children, aged between seven months and twelve years, were seen with three men and one old woman in a vehicle, raising suspicions.
SP Benjamin Hundeyin, the spokesperson for the Lagos State Police, reported the incident on his Twitter page and condemned the mob's actions.
Hundeyin stated in his tweet; "halt the "jungle justice"! Four adults, including a grandmother, were severely attacked today on Eko Bridge after being mistaken for kidnappers due to the fact that they had twelve children (7 months to 12 years old) with them in their car."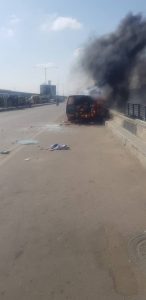 He claims that initial evidence indicates that the adults and the children were all coming from the beach, where they allegedly went to perform some sacrifices.
They – the suspects – also explained that the children were their children and grandchildren.
The case has been transferred to the relevant department in the force for further investigations.
0
0
By Adeola Abdullah The Ogun State Police Command has described as fake news rumour going around that bandits kidnapped twenty...