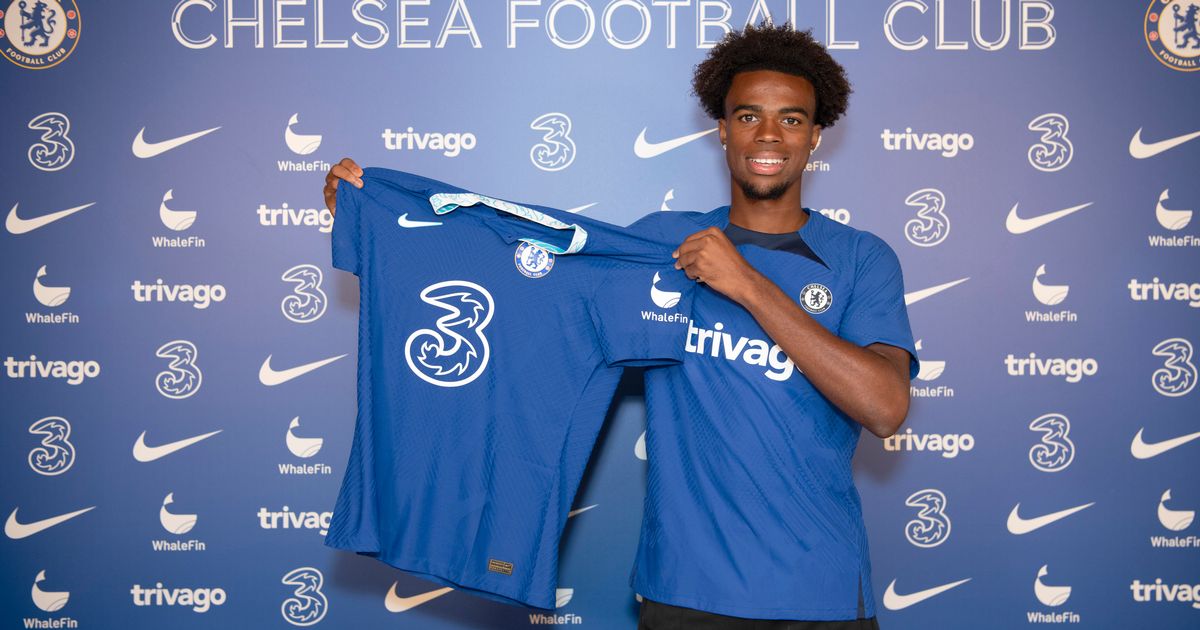 CHELSEA COMPLETE £20m PERMANENT SIGNING OF CHUKWUEMEKA FROM ASTON VILLA
Chelsea have completed the signing of Aston Villa 18-year-old Carney Chukwuemeka on a six-year contract for a deal worth £20m.
The midfielder made 12 Premier League appearances last season but only started twice and it is understood he is eager to get more top-flight game time.
The Blues have already signed Raheem Sterling and Kalidou Koulibaly this summer, along with teenagers Eddie Beach from Southampton and Omari Hutchinson from Arsenal.
In late July, Chukwuemeka, a part of the England U19 team that won the European Championship this summer, was said to have expressed no interest in negotiating a new contract with the Aston Villa – the club he has been with since he was 12 years old.
Barcelona had shown an interest, while Borussia Dortmund enquired about signing him and Chukwuemeka was keen to talk to Dortmund about the possibility, having seen the opportunities given to other young England exports such as Jadon Sancho and Jude Bellingham.
0
0
By Adeola Abdullah The Ogun State Police Command has described as fake news rumour going around that bandits kidnapped twenty...