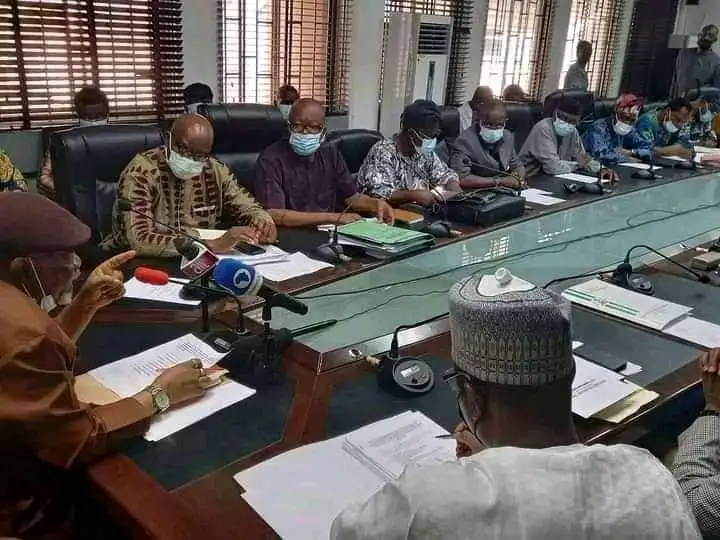 JUST IN: ASUU EXECUTIVE COUNCIL SET TO HOLD ALL NIGHT MEETING OVER STRIKE
Read Time:
1 Minute, 8 Second
Agency Report
The Academic Staff Union of Universities' National Executive Council meeting will take place overnight in Abuja.
According to reports, this union leadership conference was called to allow the union leadership to make the ultimate decision regarding the lengthy strike.
A high-ranking source told journalists in Abuja, "We will hold a meeting today and it will last overnight so that we will be given enough time to think things through and come to a decision."
The source refused to respond when asked if the union would end the walkout.
Remember that ASUU declared a strike at the University of Lagos on Monday, February 14, 2022? The Federal Government was accused by the union of not upholding some of the commitments made.
ASUU had asked for a renegotiation of the ASUU-FG 2009 agreement as well as the release of the university revitalization fund and earned academic allowances, among other things.
Chris Ngige, the minister of labor and employment, took the lecturers on strike to court for what he called "irreconcilable disputes."
However, the national industrial court mandated that the lecturers report to work.
The decision was appealed to the appellate court in Abuja, but the judge instructed ASUU to first obey the lower court's decision. Therefore, the case was not given a hearing.
ASUU branches conducted congresses on Wednesday to determine the next course of action.
0
0
By Leke Yusuf …APC Flags Off Governorship Campaign In Lagos A mammoth crowd of Lagos State residents, on Saturday, converged...