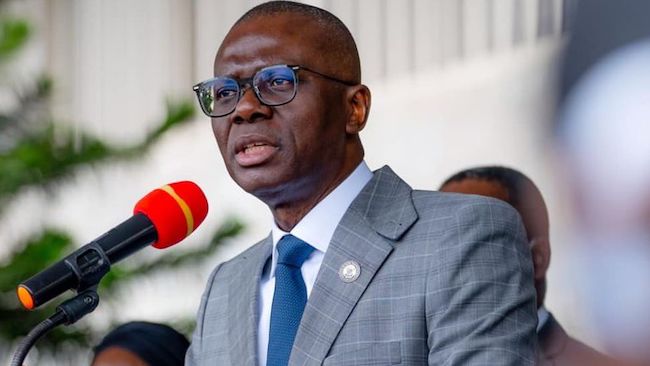 CASH SCARCITY: SANWO-OLU URGES LAGOSIANS TO STAY CALM
Lagos State Governor, Babajide Sanwo-Olu has urged Lagosians to stay calm in spite of the tension due to cash scarcity caused by the swap of newly redesigned currency notes by the Central Bank of Nigeria (CBN).
He made the appeal via a press release signed by the Commissioner for Information and Strategy, Gbenga Omotoso.
The statement said "The Lagos State Government has observed the tension caused by the slow release of cash through Automated Teller Machines (ATMs) and within banking halls.
"Governor Babajide Sanwo-Olu today joined a delegation that met with President Muhammadu Buhari in Abuja to deliberate on measures to remove the hardship caused by the scarcity of the new currency.
"Mr. Sanwo-Olu urges residents to remain calm as the government is doing everything possible to normalise the situation. The Central Bank of Nigeria (CBN) has promised to put measures in place to ensure residents have access to currency notes released to banks."
0
0
By Adeniyi Onaara  According to reports, the contestant died after paying N25 million for the Labour Party governorship nomination form....