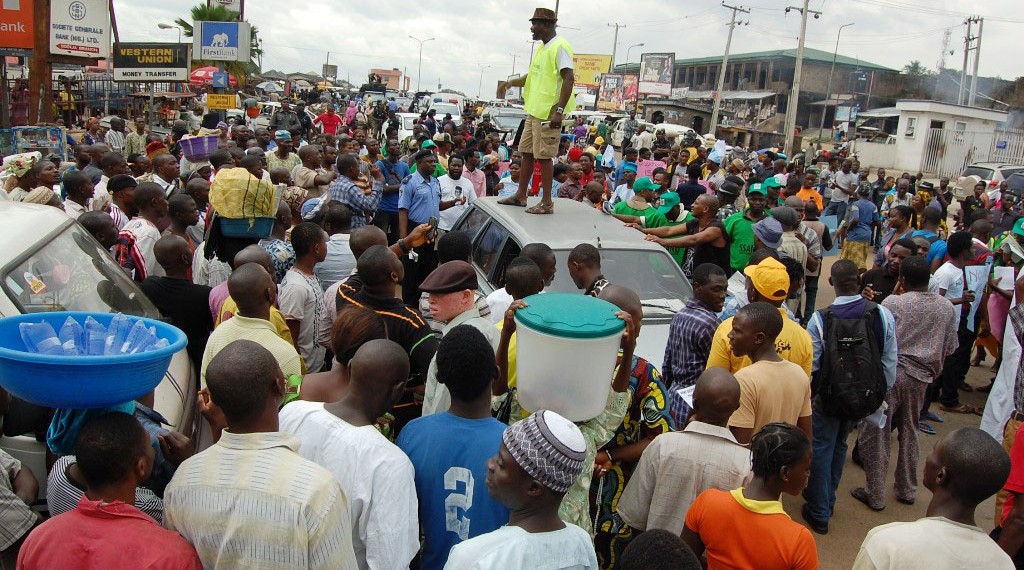 UPDATE: ANGRY PROTESTERS STORM OYO GOVERNOR'S OFFICE OVER, LINGERING NAIRA, FUEL SCARCITY
Read Time:
1 Minute, 3 Second
It was learned that irate youths from Oyo burst into the state secretariat in Ibadan to protest the ongoing gasoline and cash shortages that have damaged companies and the national economy.
According to reports, the enraged demonstrators harmed an armed police officer who was assigned to the governor's office.
Other security personnel on the ground reportedly had to seek cover as a result of the mob.
According to reports, the demonstrators broke open the two main gates and assaulted the secretariat using sticks, wood, and other deadly weapons.
The young people had earlier in the day taken to the streets to protest the lack of supplies.
They blocked the always-busy Iwo road with placards containing various messages, condemning the state of affairs in the country.
They bemoaned the anxiety Nigerians were experiencing when obtaining the newly revamped naira notes.
Many commuters and drivers are stranded along the axis due to the ongoing protest's traffic congestion.
At the time this report was filed, it was impossible to contact the Oyo governor's spokesperson for comment.
The problem has arisen just hours after President Muhammadu Buhari met with governors of the ruling All Progressives Congress party to discuss the shortage of fuel and the naira. The presidential election is just a few weeks away.
0
0
By Adeniyi Onaara  According to reports, the contestant died after paying N25 million for the Labour Party governorship nomination form....