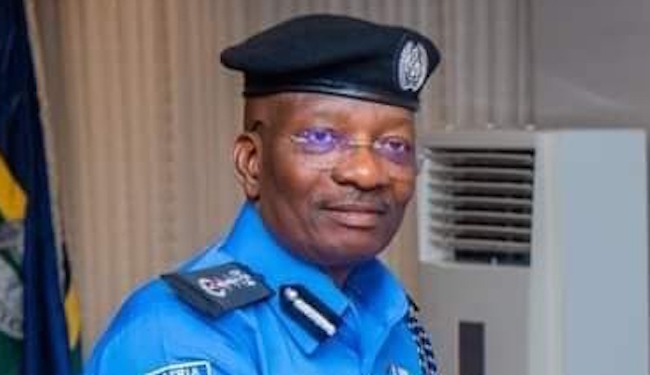 IGP DEPLOYS NEWLY PROMOTED DIGs, AIGs, TASKS THEM ON PROFESSIONALISM, HUMAN-FOCUSED POLICING
Read Time:
1 Minute, 13 Second
Following the promotion of deserving officers to the level of Deputy Inspectors-General of Police by the Police Service Commission, the Inspector-General of Police, Ag. IGP Olukayode Adeolu Egbetokun, PhD, NPM, has ordered the posting and redeployment of seven (7) DIGs to various departments.
In order to lead the Department of Finance and Administration, DIG Bala Ciroma has been reassigned. DIG Habu A. Sani, psc, will lead the Force Intelligence Bureau, and Frank Emeka Mba will join the Department of Training and Development. In addition, DIG Usman D. Nagogo will lead the Department of Logistics and Supply, DIG. Daniel Sokari-Pedro, MNI, will lead the Department of Information and Communication Technology, DIG. Ibrahim Sani Ka'oje, mni, will lead the Department of Research and Planning, and DIG Ede Ayuba Ekpeji will lead the Department of Operations.
Likewise, the Assistant Inspectors General of Police listed below have had their postings approved by the IGP for the commands and formations listed next to their names. AIG Yekini Adio Ayoku, mni, will lead the Police Mobile Force; AIG Idris Dabban Dauda, fdc, will oversee Zone 16 Yenagoa; AIG Oyediran Adesoye Oyeyemi, fsi, will oversee the Police Cooperative; and AIG Benjamin Okolo Nebeolisa, fdc, will oversee the AIG Department of ICT.
The IGP also demands that the senior officers who have been newly appointed or redeployed uphold professionalism in their respective departments, commands, and formations while placing a priority on human security and people-centric policing services.
0
0
President Bola Tinubu, on Tuesday implored the Heads of National Drug Law Enforcement Agencies in Africa to renew the fight...