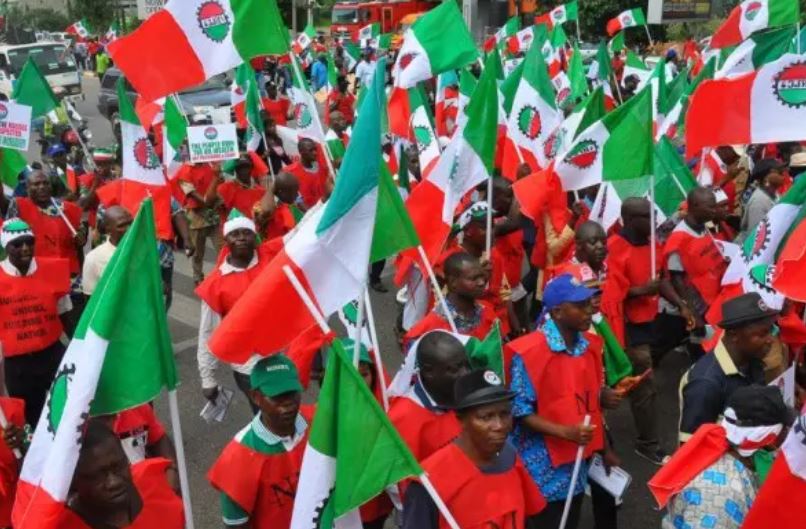 NLC TWO-DAY WARNING STRIKE: PARTIAL COMPLIANCE IN LAGOS, RIVERS, ABUJA
Workers in several regions of the nation, including Lagos State, Rivers State, and Abuja, partially complied with the two-day warning strike of the Nigeria Labour Congress (NLC) on Tuesday.
Lagos residents who experienced hardship as a result of President Bola Tinubu's elimination of fuel subsidies expressed their dissatisfaction.
Ikeja Electric employees were shut out of their workplaces as some union members manned the gate to turn customers away.
However, the Lagos State Secretariat employees were observed going about their daily business despite the industrial action order.
The doors to the banks were also open for business, and customers could be seen coming and going from the buildings.
The Federal Secretariat in Abuja's block housing the Federal Ministry of Education was briefly locked before being unlocked to allow employees to resume their work.
Workers continued to enter the secretariat's other open blocks when they entered for work in the meantime.
However, compared to other workdays, there is a noticeably low labour turnout.
Similar circumstances existed at the Rivers State Secretariat, when some civil servants might be spotted there.
0
0
President Bola Tinubu, on Tuesday implored the Heads of National Drug Law Enforcement Agencies in Africa to renew the fight...