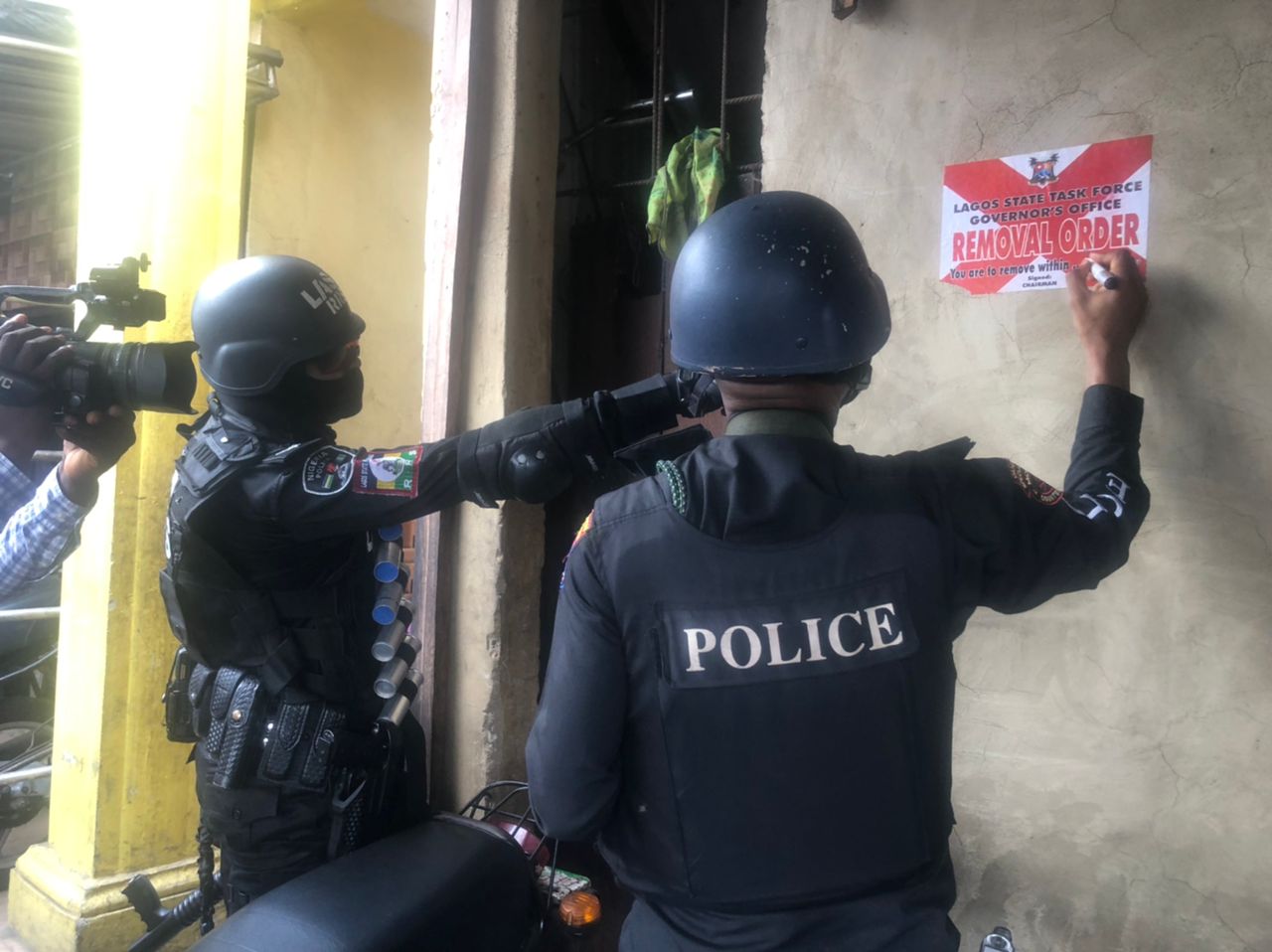 LAGOS STATE SERVES ALABA RAGO OCCUPANTS EVICTION NOTICE, GIVES 14-DAYS ULTIMATUM
Read Time:
1 Minute, 43 Second
After months of negotiations between the Lagos State Government and representatives of Alaba Rago market occupiers over the market's modernisation, the government has given the market's occupants a 14-day deadline to vacate the market through a joint team of the Rapid Response Squad and the Lagos Taskforce.
The combined team, led by CSP Olayinka Egbeyemi, Commander, Rapid Response Squad (RRS), and CSP Sola Jejeloye, Chairman, Lagos State Environment and Special Offences Unit (Taskforce), addressed the market's inhabitants in groups to advise them of the 14-day vacation order.
CSP Olayinka Egbeyemi claimed that new security reports from the area have revealed that Alaba Rago has turned into a haven for criminals, adding that the State Government has finalized plans to modernize the area as soon as possible in the best interests of the citizens.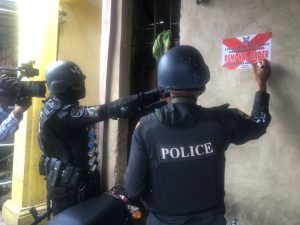 He stated that the recovery of several guns in Alaba Rago by the Ojo Police Division last week, as well as drug dealers' revelations that they regularly funnel drugs through the area to various parts of the state, are more reasons for the government to move quickly to modernize the area in order to maintain order.
He said the region's demolition is in line with the government's T.H.E.M.E.S. environmental and security plan, and that the shanties and filthy circumstances in the area bother the government, so modernizing it would be in the occupiers' best interests.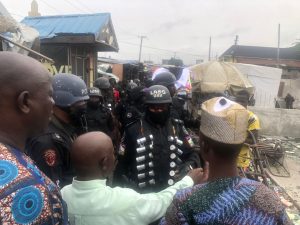 Egbeyemi pleaded with the invaders not to read ethnic or religious intentions into the operation, stressing that Lagos State is a nexus for all Nigerians, regardless of religion, nationality, or tribe.
CSP Shola Jejeloye stated that many talks with all important parties have been held in the past, and that the destruction should have occurred during Ramadan. He went on to say that the government was attentive enough to postpone it so that individuals who were traveling for Ramadan might be present.
After the 14-day deadline for inhabitants to temporarily vacate for cleaning and modernization, he stated that the team would not accept any more excuses from the squatters.