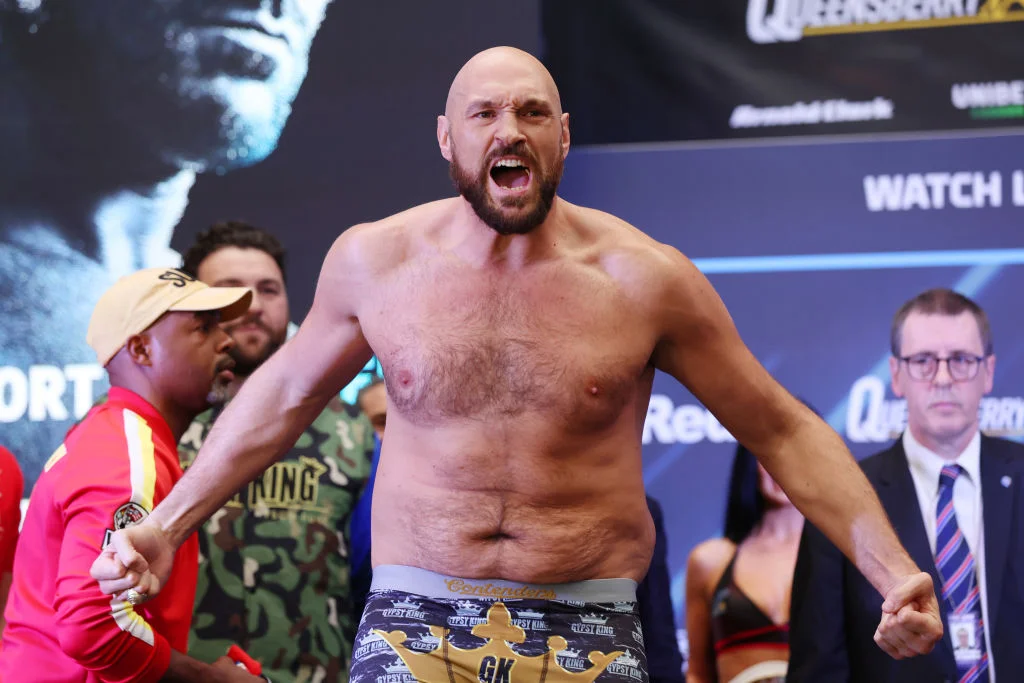 TYSON FURY TRIES TO KICK TAXI DRIVER AFTER DISPUTE
Read Time:
1 Minute, 14 Second
By Adeniyi Onaara 
While in Cannes, Tyson Fury found himself in a pickle.
Tyson Fury overcame Dillian Whyte in a thrilling boxing battle just a couple of weeks ago. Fury won the fight by knockout, and it now looks that Tyson wants to retire.
He now wants to be a family guy, which means he will take a break from fighting. The sport can drain you physically and mentally, and he appears to be fed up with the sacrifices expected of a boxer at this stage.
Having said that, Fury and his companions are currently vacationing in France. According to a source, Fury was recently in Cannes where he was walking the streets with his buddies.
Unfortunately, things took a turn for the worse as Fury got into an argument with a cab driver in the middle of the street.
As you can see in the video below, Fury was being refused service by the cab driver, and this angered the boxer. The altercation lasted for a few moments before the driver attempted to move away from the scene.
As he peeled off, Fury tried to chase the car and kick it. The boxer was held back by his friends all while the driver was able to leave successfully.
It appears as though there will be no consequences for what happened as it was simply an isolated incident between two disagreeing parties. Aside from this small inconvenience, we're sure Fury has had himself a wonderful vacation in France.
0
1
By 'Leke Yusuf Newly sworn-in State of Osun Governor, Ademola Adeleke has denied news making the rounds about sacking 12,000...