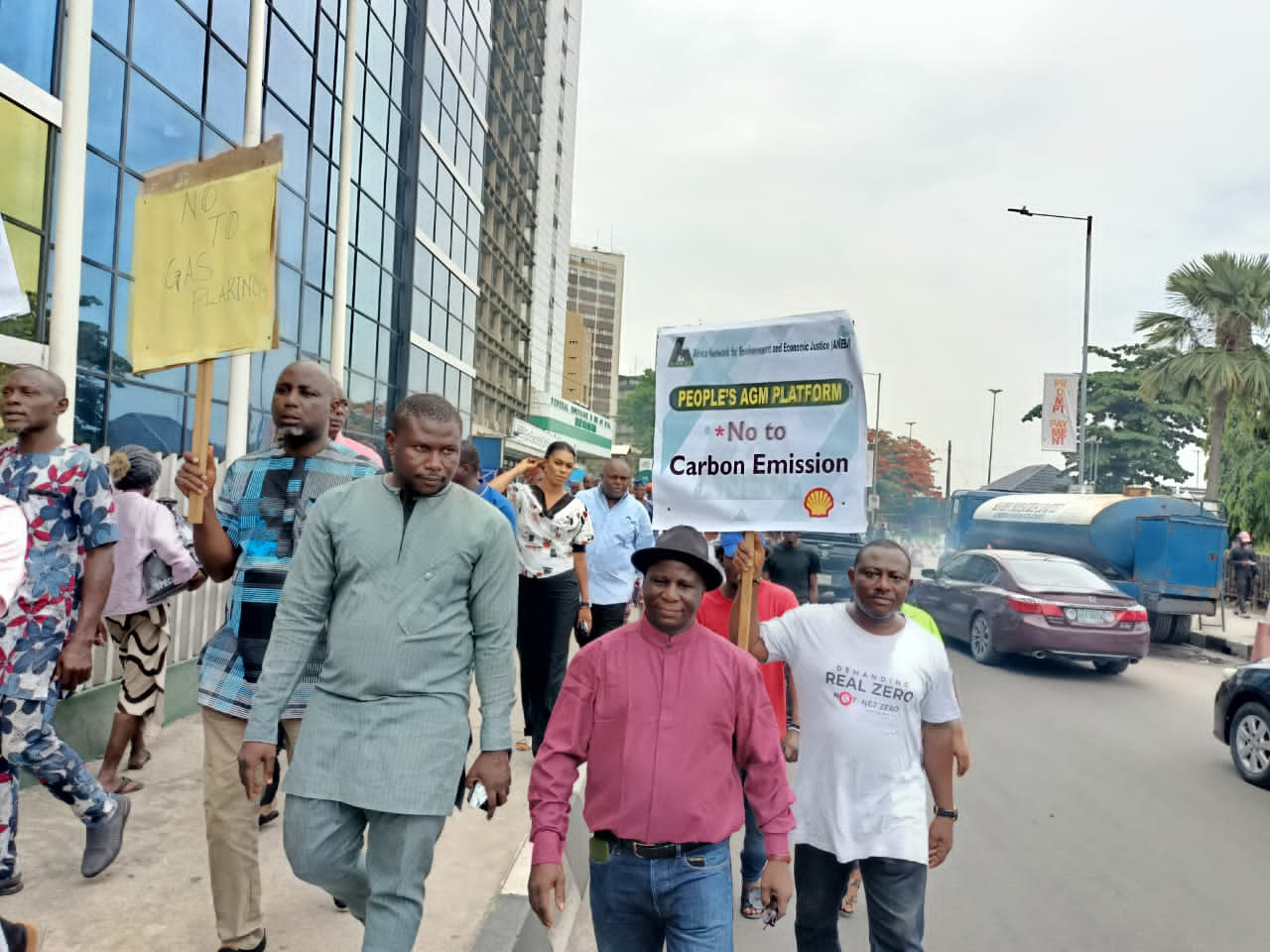 GROUP STORMS SHELL HQ, RAISES CONCERN OVER OIL SPILLAGE, ENVIRONMENTAL DEGRADATION, OTHERS
Read Time:
2 Minute, 39 Second
By Aishat Momoh. O.
The Africa Network for Environmental and Economic Justice (ANEEJ), in collaboration with other civil society organizations (CSOs), stormed Shell's corporate headquarters in Lagos on Monday to express their displeasure with the oil giant's inhumane activities in the host communities.
The groups bemoaned the level of poverty and agony that Shell and other oil giants in Nigeria have subjected Nigerians in the host communities to, with placards bearing inscriptions such as "We demand a just energy transition. We say no to carbon emissions. We say no to global warning. We say no to environmental degradation. We say no to gas flaring. We say no to Shell Transition Strategy, among others."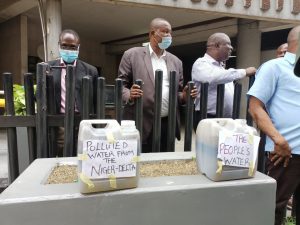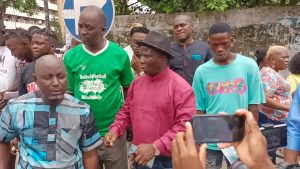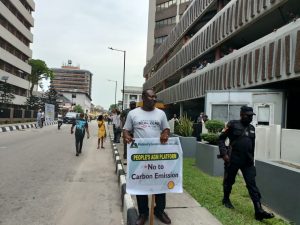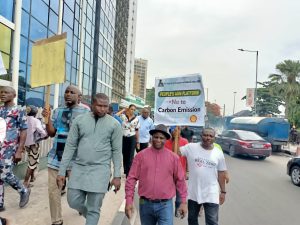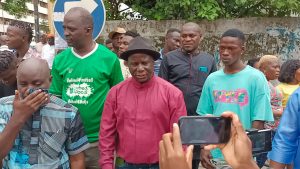 ANEEJ has categorically demanded that the Church of England and other financiers withdraw their financial and moral support for Shell, knowing that Shell has violated the global warming agreement of 1.5°C and has not aligned its strategy with the Paris Climate Agreement and the Glasgow 2021 Commitment for net-zero emissions.
Mr. David Ugolor, the convener/executive director of ANEEJ, said it's past time for people to show empathy, generosity, and compassion for the host communities of these oil giants, given the extent of environmental degradation inflicted by the exploiting firms.
"We are calling the church of England and other financiers of Shell to completely withdraw their moral and financial support to Shell, a major fossil fuel extracting company whose operations in Nigeria's Niger Delta have contributed to carbon emission, environmental degradation, destruction of livelihoods and human rights violations."
"Last year, ANEEJ brought together 40 West African NGOs in a letter to the Archbishop of Canterbury, Most Revd. Justin Welby, asking the Church of England Pensions Board (and by extension other investors) to desist from lending its moral and financial authority to Shell, and voting for Shell's climate and energy plan. The letter was ignored.
"Few days after Shell's last AGM, the company faced two strong challenges to its energy transition strategy from official institutions. First, the International Energy Agency concluded that no new oil and gas fields should be approved for development after 2021 if the world is to reach its agreed 2050 net-zero emissions target.
"Later on, a Dutch court ruled that Shell must cut its carbon emissions by 45% by 2030, with immediate effect. The judgment found that the same Shell policies praised by the Church of England "largely amount to rather intangible, undefined and non-binding plans for the long-term", concluding that Shell is causing a danger to people's right to life. Shell's bosses didn't feel accountable, didn't change the company's strategy, nor appealed the verdict. Unfortunately, in all of these, the Church of England kept quiet,"
Ugolor emphasized that the Church had only recently hinted at the possibility of not granting its moral authority to Shell via its role in the $68 trillion Climate Action 100+ initiative, and that the civil society mass action would see major civil society activists participate and link up with actions of the Stop Cambo Movement in the United Kingdom, the Green Anglicans in Southern Africa, and several other groups and networks around the world.