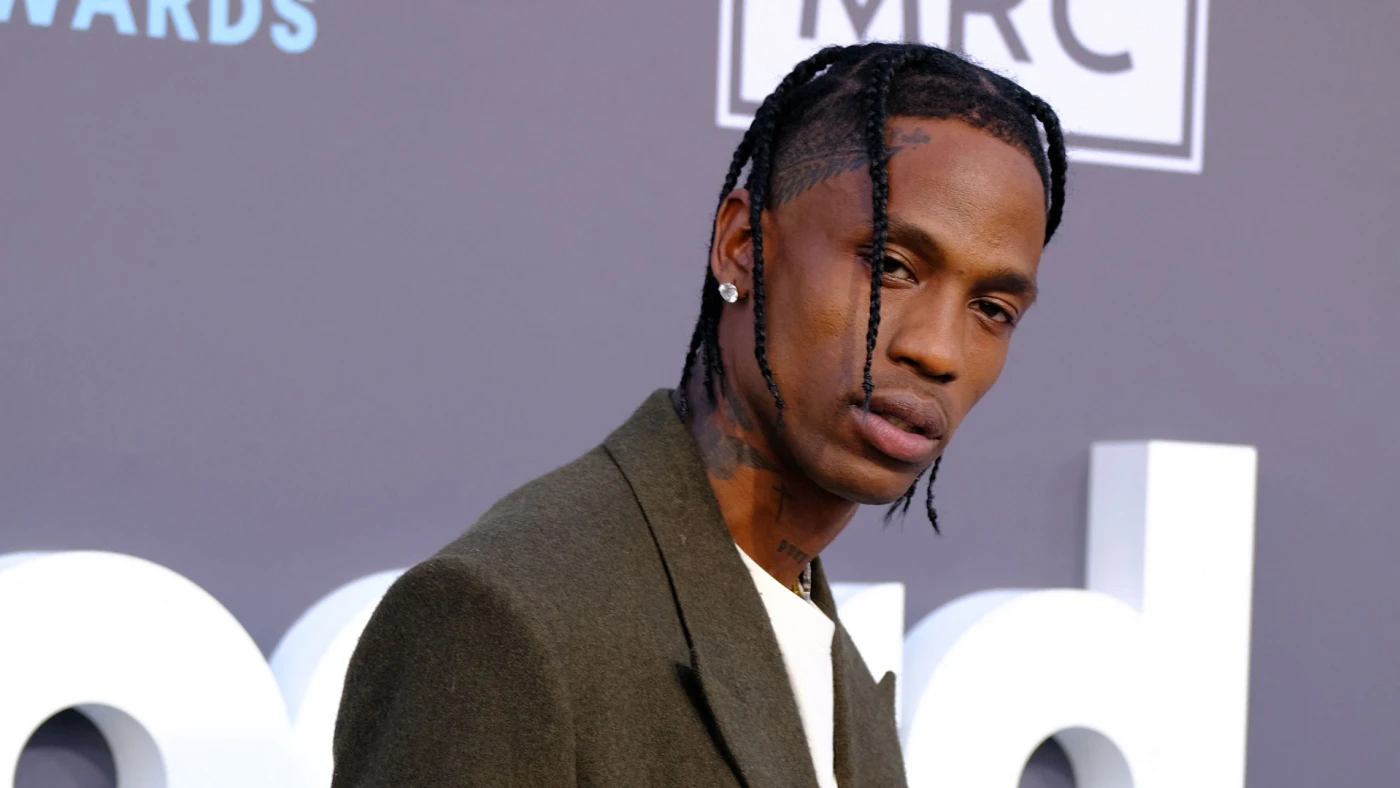 TRAVIS SCOTT TEASES "UTOPIA" WITH PHOTOS FROM RECORDING SESSIONS
Read Time:
1 Minute, 24 Second
By Adeniyi Onaara 
Travis Scott was spotted in the studio hard at work.
Travis Scott has been teasing a new album for quite some time. The rapper teased his new album Utopia in February of last year, claiming it will "extend [his] sound."
Since then, he's been leaving a trail of clues for the next album, from purchasing Young Thug and Roddy Ricch Utopia chains to premiering a new verse from the album's song "Escape Plan."
More teasers are now being released. The rapper shared two photographs of himself working in a studio on Instagram. The images are intentionally mysterious, with one being dimly lit and the other blurry.
Scott's caption was simply one word: "Topia." The post was released to a chorus of fans in the comments begging the artist to finally drop the album.
Scott's been using Instagram to hint at the album for a while now. In December of last year, the rapper changed his bio to include "Utopia," which had been there previously but had been removed.
Of course, fans saw this as a sign that a release was incoming. These rumors were only stoked further when on New Year's Eve of 2021 he posted his first picture after a two month absence from the platform.
He didn't stop there. In January, he posted a picture of Utopia-themed headphones on his IG story.
Two singles from the record have been out for a while now- "Escape Plan" and "MAFIA," which included a feature from J. Cole.
Both singles were released before the Astroworld tragedy, and it seems likely that the disaster of a festival is partially the reason the album has had such a long rollout.
0
0
By Adeola Abdullah . Wanted 2 drug kingpins behind seized Tincan port shipments nabbed A Brazilian returnee, Igwedum Uche Benson...