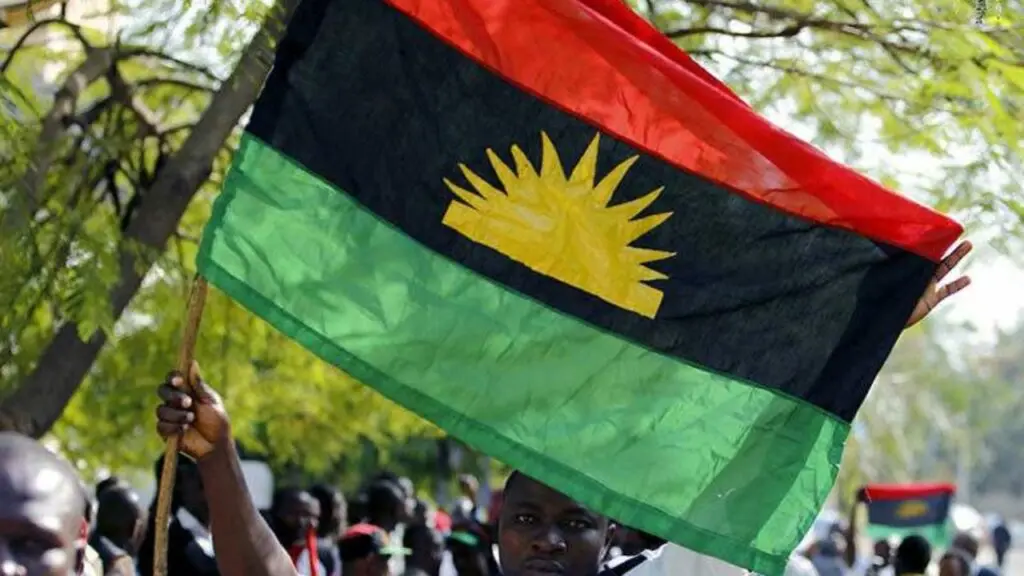 BREAKING – IPOB CANCELS THURSDAY SIT AT HOME IN SOUTH-EAST
Read Time:
1 Minute, 42 Second
By Adeniyi Onaara 
The Indigenous People of Biafra have cancelled the previously arranged sit-in on May 26. The organization stated that the action was taken in response to the postponement of its leader, Nnamdi Kanu's, court case, which was set to be heard on Thursday.
Emma Powerful, IPOB Media and Publicity Secretary, asked the people to exercise caution and "keep their eyes on the ball" in a statement issued on Wednesday.
The message was made in order to tell their members both at home and overseas that Kanu's court appearance in Abuja on May 26 had been postponed until June 28.
According to the statement, IPOB was told by the registrar of the Federal High Court, through its legal counsel, Ifeanyi Ejiofor, that the matter had been dismissed  because Justice Binta Nyako was indisposed.
"IPOB has been informed why and what caused the sudden change of date, and we accepted it," the statement read in part.
"We just received the communication from the Federal High Court's Registrar, through our legal counsel, Ifeanyi Ejiofor, notifying us that the court will no longer be sitting tomorrow, May 26, 2022, on our leader's case.
"Therefore, there will be no sit-at-home in regard to tomorrow's case; instead, sit-at-home According to the registrar, this is due to Justice Binta Nyako's absence, and the case has been rescheduled for June 28, 2022, for ruling and hearing.
"We humbly request that you all exercise restraint, as you have always done." Maintain your focus on the ball which is the freedom of Mazi Nnamdi Kanu.
"Please keep in mind that justice delayed is not the same as justice denied." We're speeding toward our leader's victory; it's only a matter of time. Tomorrow there will be no sit-at-home day. Biafrans should be patient.
We are deeply grateful for your unwavering support and prayers, which have kept us going thus far. Please do not stop praying; we do not take our prayers for granted. As circumstances unfold, we will continue to keep you all updated."