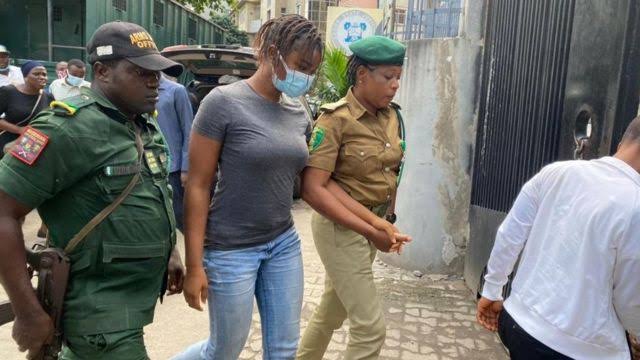 USIFO ATAGA: AGAIN, THIRD DEFENDANT COUNSEL'S ABSENCE STALLS CHIDINMA'S TRIAL
Read Time:
1 Minute, 8 Second
By Aishat Momoh. O.
The trial of Chidinma Ojukwu, the alleged murder suspect of Super TV Chief Executive Officer, Usifo Ataga, before a Lagos High Court, sitting at Tafawa Balewa Square, TBS, was adjourned again.
The court had previously vacated the trial date on Tuesday, 24th of May, to enable prosecution serve the defense counsels additional documents in the trial.
This latest adjournment was based on the defendant's absence in court due to a sudden health disposition.
According to Mr Onwuka Egwu, Chidinma's counsel, he got a text from Mr Ngozi Akandu, the third defendants' lawyer on Thursday morning that he would be in court as he developed a sudden health disposition.
"I received a text message from the third defendants' counsel saying he could not make it to court this morning due to a sudden health indisposition. Please, bear with me. Ngozi Ikenna Akandu."
Recall that the Lagos State Government charged Chidinma Ojukwu and Adedapo Quadri, along with a third defendant, Chidinma's sister, Chioma Egbuchu, with a nine-count accusation that included conspiracy, murder, forgery, stealing, fraud and for being in possession of stolen property.
They'd all entered not guilty pleas.
Chidinma Ojukwu, is the prime suspect in the murder of SuperTV Chief Executive Officer, Usifo Ataga.
Justice Yetunde Adesanya, however, adjourned the case to 7th of July, 2022 for continuation of trial.
0
0
The governor of Lagos State reaffirmed the commitment on Monday. Lagos State will continue to be accessible and to offer...