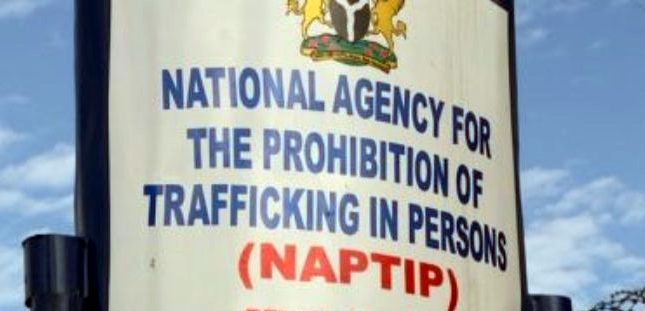 NAPTIP ALERTS NIGERIANS ON NEW TRENDS IN HUMAN TRAFFICKING BY ORPHANAGES, FOOTBALL AGENTS
Read Time:
1 Minute, 12 Second
Nigerians have been warned about emerging tendencies in human trafficking by orphanage owners and football agents, according to the National Agency for the Prohibition of Trafficking in Persons (NAPTIP).
This revelation came seven years after the rescue of 75 children who had been trafficked from an orphanage in Abuja.
Josiah Emerole, the agency's Director of Public Enlightenment, revealed this while presenting a paper on "Emerging Trends, Routes, and Tricks in Human Trafficking" at a workshop for media in Asaba, Delta State's capital, yesterday.
He explained that orphanage trafficking entailed enlisting the help of youngsters to entice wealthy donors to visit orphanages to celebrate their birthdays.
He claimed that some orphanage operators approached vulnerable parents under the guise of sponsoring their children's education, only to wind up either selling or turning the youngsters out for child labor.
Another new tendency, he disclosed, was football trafficking, in which traffickers pretended to be football agents in order to exploit local footballers trying to join foreign clubs.
"Orphanage trafficking is a new trend in human trafficking," he stated. There was a situation where someone kidnapped youngsters in the name of helping them.
"However, when the parents went seeking for their children, they couldn't find them." There were more than 140 children involved.
"In that scenario, we've been able to save no less than 75 of them from various states, with some of them being sold." The case is currently being heard in court.
0
0
By Adeola Abdullah . Wanted 2 drug kingpins behind seized Tincan port shipments nabbed A Brazilian returnee, Igwedum Uche Benson...