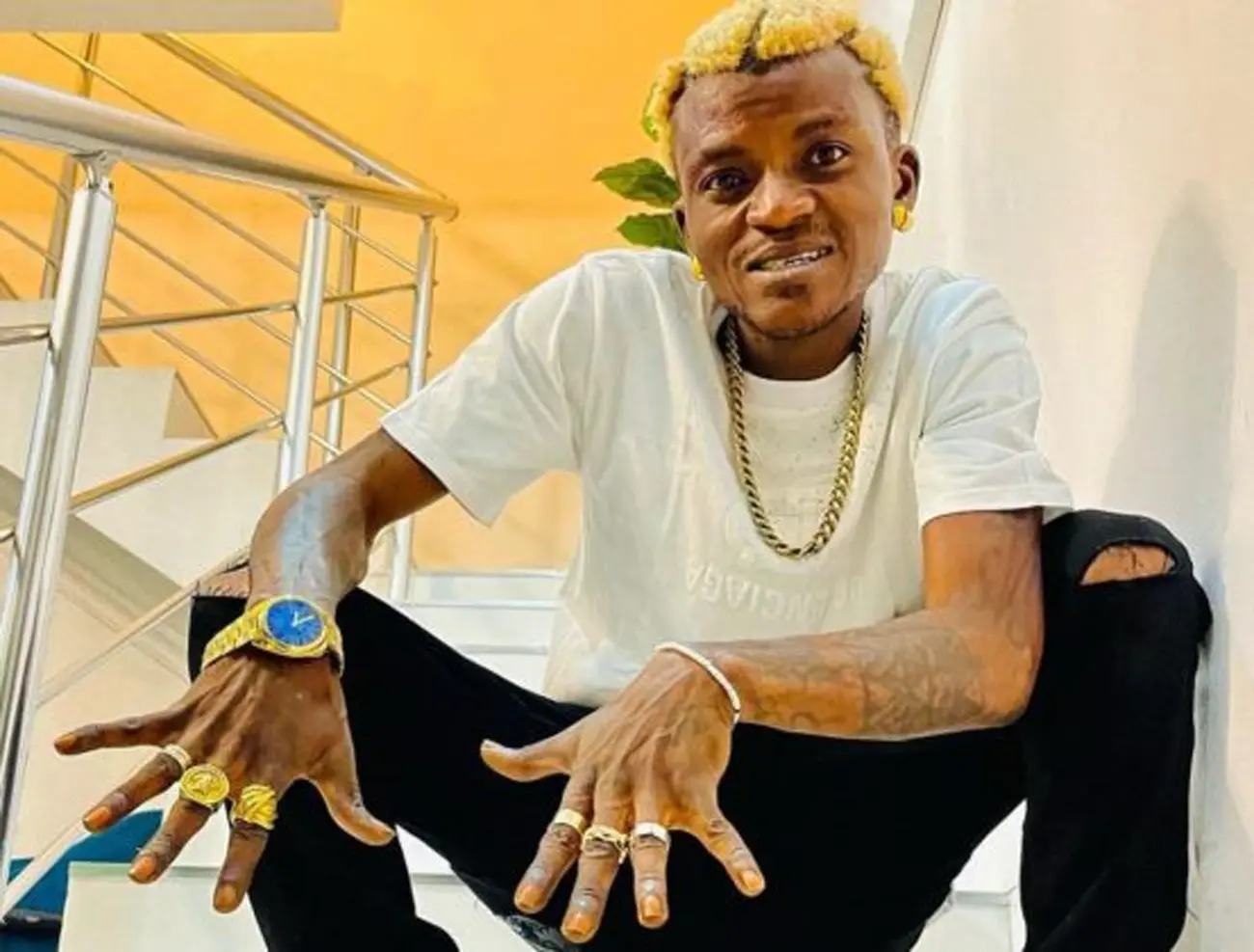 PORTABLE WEDS MOTHER OF CHILD SAME DAY AS NAMING CEREMONY
Read Time:
1 Minute, 15 Second
By Adeniyi Onaara 
Habeeb Okikiola, also known as Portable in Nigeria, and the mother of his new child have become husband and wife.
During the week, Portable and his wife, Omobewaji Oluwaferanmi Ewatomi, were married in accordance with Muslim customs.
It also fell on the same day as their son Opeyemi Zazuu's naming ceremony.
The musician had earlier in the week announced the birth of his baby via his Instagram page.
"Izza the bouncing baby boi, Allahu akbar Mi Eazy ZAZUU Opeyemi lüwa @omobewaji oluwaferanmi ewatomi, Son Iya, infant "He composed.
Despite the fact that the artist may be in a festive mood, the cops have some questions for him to address.
The musician has been instructed to report to the closest police station after ordering the attack on a young man, according to a statement made by the spokesman for the Ogun State police command.
Part of the statement stated, "Such disorderly and violent behavior should not be accepted. It is not only savage, but also unbecoming of someone who is supposed to be a role model for the youths.
The Command is advising Okikiola Habeeb, also known as Portable, to present himself at the nearest police station in Ogun State; else, his arrest would be ordered.
Nigerian musician Portable became well-known after including Olamide and dancer Poco Lee in the song.
Unarguably one of the most controversial musicians of his time, the 28-year-old Ogun State indigene has been in the news for all the wrong reasons.
0
0
The candidate of the All Progressives Congress in Rivers State, Tonye Cole has called for the cancellation of the March...