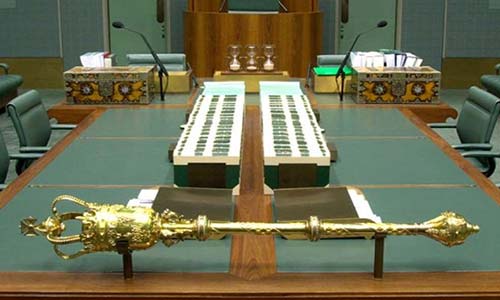 EKITI ASSEMBLY CONFIRMS OLUWOLE FATOBA AS NEW MEMBER
Oluwole Fatoba, who was just elected to the Ekiti State House of Assembly, has taken the oath of office.
In the Ekiti East Constituency One bye-election held on June 18, Fatoba, an APC member, was chosen to fill Oluwajuwa Adegbuyi's seat, who passed away in January 2021.
When administering the oath of loyalty to the new member, Speaker Funminiyi Afuye prayed that there would never be another fatality in the House.
The new lawmaker was greeted by Afuye in the chamber and warned "to always adhere to the oath of office."
The new lawmaker responded, "I have the ability to provide my constituency with competent representation. I'll do my part to advance the state of Ekiti, my district, and the legislative branch of the government as a whole.
Fatoba thanked the APC members in his constituency and across the state for their support, which helped him win the election. He also praised the state governor, Dr. Kayode Fayemi, and his wife, Bisi Fayemi.
0
0
By Adeola Abdullah The Ogun State Police Command has described as fake news rumour going around that bandits kidnapped twenty...