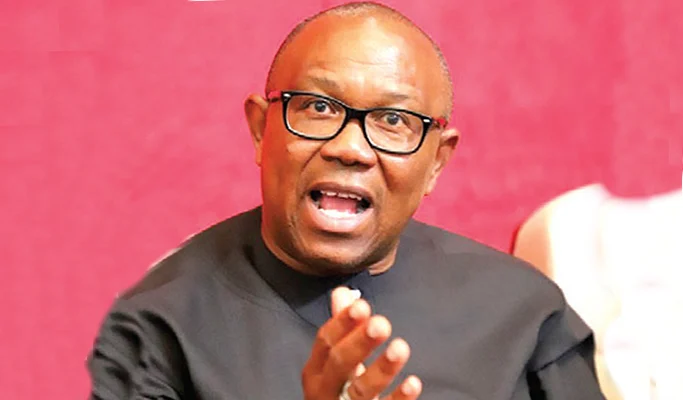 PETER OBI – NIGERIANS, ITS TIME TO RISE UP FOR CHANGE
Read Time:
2 Minute, 19 Second
By Adeniyi Onaara 
Peter Obi, the presidential candidate for the Labour Party, urged Nigerians on Thursday to mobilize for "effective change" in the nation.
The presidential candidate bemoaned the nation's erratic power supply and said it was time for Nigerians to demand justice from their government.
The former governor of Anambra State stated in a series of tweets on Thursday that Nigerians should adopt best practices from around the world and demonstrate effective leadership.
Nigeria's epileptic electrical supply continues to be a source of serious concern, he stated. South Africa, the continent's second-largest economy, produces more than 50,000 megawatts of electricity and has a population of over 60 million.
"Her authorities are currently complaining of an energy crisis; thus compelling President Ramaphosa to declare an emergency situation and an intervention policy permitting private persons or corporations to generate up to 100 megawatts without licenses.
"Nigeria, the African giant with over 200 million people, generates a paltry 4000 megawatts, which is less than 10% of South Africa's without declaring a power crisis or emergency.
"Nigerians should take a cue from global governance best practices; grasp what people-oriented leadership is all about and rise up for effective change. – PO"
he Eko Electricity Distribution Company confirmed that the grid collapse occurred at about 11:27 am.
"Dear customers, we regret to inform you of a system collapse on the national grid at precisely 11:27 am today, Wednesday, July 20. We are in talks with the Transmission Company of Nigeria to ascertain the cause of the collapse and a possible restoration timeline.
The Disco posted a message on its Twitter account on Wednesday saying, "We will keep you updated on the situation.
After Hotjist.com claimed on June 13 that the system had collapsed for the fifth time in 2022, the national electricity grid fell for the sixth time this year.
Nigeria's electricity grid had twice collapsed in March and twice more in April of this year due to the system's fluctuating power generation as a result of several issues, including gas shortages, problems with water management, and gas pipeline vandalism, among others.
According to sources, the amount of electricity flowing through the system on April 8, 2022, dropped from above 3,000 MW to as little as 10 MW about 21.00 hours.
According to the research, the grid had a second collapse on April 9, 2022, when the country's power system only produced 33 MW at roughly 1:00 a.m. after reaching a high generation of 3,281.50 MW at 0:00 a.m.
Additionally, the national grid went offline twice in March, both times within the span of two days. This event prompted the Federal Government to call a meeting of interested parties to discuss the problem.