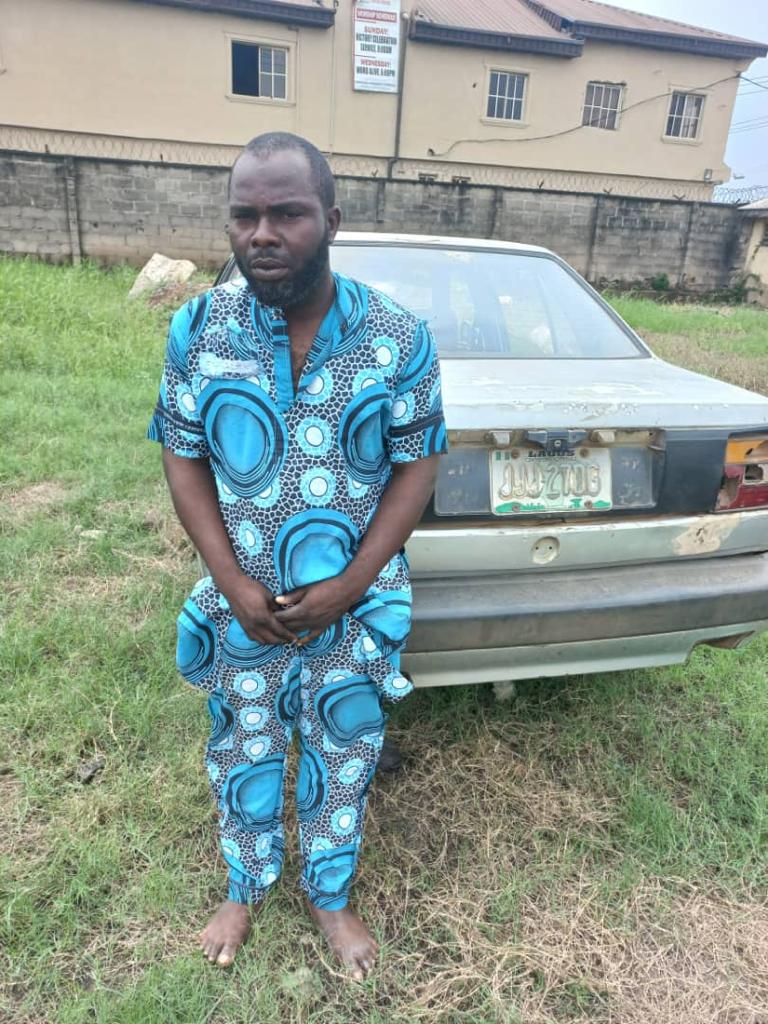 (CRIME) MONEY-IN-THE-BOOT: POLICE ARREST SUSPECTED FRAUDSTER
A 34-year-old man named Emmanuel Rolland "m" has been taken into custody by police from the Ipakodo division of the Lagos State Police Command for defrauding unwary travellers.
On Friday, July 29, 2022, about 11:20 a.m. near Ipakodo road, the culprit was taken into custody after his victim raised the alarm.
According to the investigation, the suspect and his accomplices—who are still at large—operated in a Volkswagen Jetta saloon with the license plate JJJ 27 DG, pretended to be the driver and passengers, selected unsuspecting passengers, and struck up conversations about some money that was allegedly kept in the boot.
The defendant admitted to starting this activity in January and said that this was his sixth arrest. The pursuit of further gang members who are running away and additional offenders is in full swing.
Abiodun Alabi, the commissioner of police for Lagos State, has ordered that the matter be sent to the headquarters for additional research and prosecution.
2
0
By: Shehu Bashir Esq. In the last few days, the Social Media have been awash with report of alleged fake...