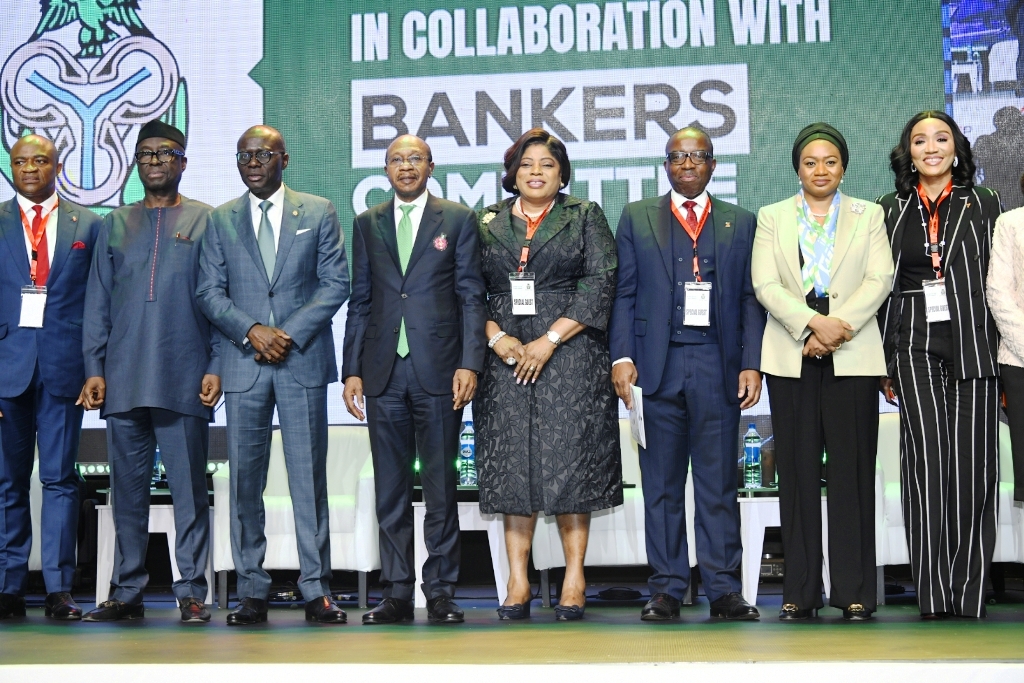 PICTORIAL: GOV. SANWO-OLU AT THE CENTRAL BANK OF NIGERIA RT 200 NON-OIL EXPORT SUMMIT
Read Time:
1 Minute, 32 Second
By Aishat Momoh. O.
On Tuesday, the Governor of Lagos State, Babajide Sanwo-Olu, attended the Central Bank Of Nigeria RT 200 Non-Oil Summit at the Eko Hotel and Suites in Lagos.
In attendance was the Governor, Central Bank of Nigeria (CBN), Mr. Godwin Emefiele; Lagos State Governor, Mr. Babajide Sanwo-Olu; Managing Director/CEO of Zenith Bank Plc, Mr. Ebenezer Onyeagwu; Managing Director, Guaranty Trust Bank and Group Managing Director/CEO, United Bank for Africa (UBA), Mr. Oliver Alawuba amongst others.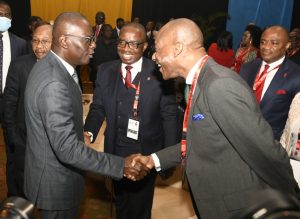 Governor, Central Bank of Nigeria (CBN), Mr. Godwin Emefiele; Lagos State Governor, Mr. Babajide Sanwo-Olu; Managing Director/CEO of Zenith Bank Plc, Mr. Ebenezer Onyeagwu; Managing Director, Guaranty Trust Bank and Group Managing Director/CEO, United Bank for Africa (UBA), Mr. Oliver Alawuba, during the Central Bank of Nigeria RT 200 Non-Oil Export Summit sub-themed: "Exploring Public-Private Partnership in Addressing Infrastructure Deficit in Nigeria and its Impact on Non-Oil Export" at Eko Hotel and Suites, Victoria Island, on Tuesday, November 29, 2022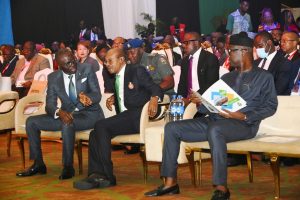 Lagos State Governor, Mr. Babajide Sanwo-Olu; Governor, Central Bank of Nigeria (CBN), Mr. Godwin Emefiele and Minister of Industry, Trade and Investment, Otunba Adeniyi Adebayo, during the Central Bank of Nigeria RT 200 Non-Oil Export Summit sub-themed: "Exploring Public-Private Partnership in Addressing Infrastructure Deficit in Nigeria and its Impact on Non-Oil Export"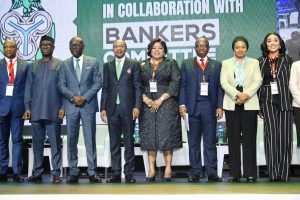 Group Managing Director/CEO, United Bank for Africa (UBA), Mr. Oliver Alawuba; Minister of Industry, Trade and Investment, Otunba Adeniyi Adebayo; Lagos State Governor, Mr. Babajide Sanwo-Olu; Governor, CBN, Mr. Godwin Emefiele; Managing Director/CEO, Fidelity Bank, Mrs. Nneka Onyeali-Ikpe; Managing Director/CEO of Zenith Bank Plc, Mr. Ebenezer Onyeagwu; Deputy Governor, Financial System Stability, CBN, Mrs. Aishah Ahmad and  Managing Director, Titan Trust Bank, Adaeze Udensi, during the Central Bank of Nigeria RT 200 Non-Oil Export Summit