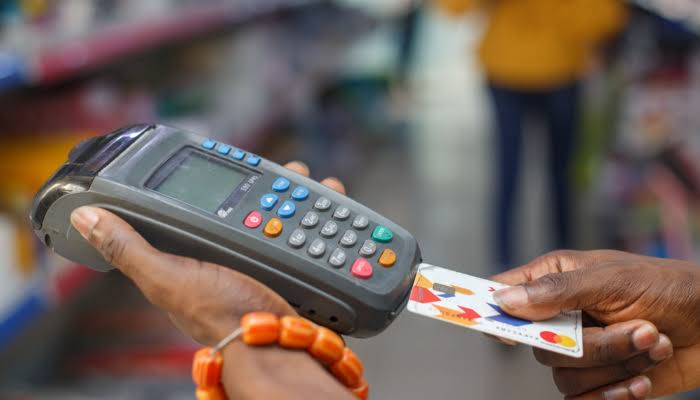 CASH SQUEEZE: PETROL STATION ATTENDANTS AND AGBEROS DISPENSE CASH TO LAGOSIANS AT A FEE
Read Time:
1 Minute, 57 Second
Charge between N60 – N100 per N1,000 cash dispensed
Petty Traders lament high cost of charges for receiving money via electronic transactions
By 'Leke Yusuf
A new set of 'banking' agents have emerged as the cash squeeze bites Nigerians harder.
On Saturday, petrol stations in several parts of Lagos charged N100 per every N1,000 cash dispensed. However, the petrol station attendants are only transacting in sums from N10,000 and above leaving people who wish to draw lower amounts of cash at the mercy of POS operators.
POS agents are patronising the petrol station attendants to source cash that they can dispense to their own customers.
In parts of Ikeja, Ketu and Ojodu; our correspondents observed that some POS agents charge as high as N200 per every N1,000 cash dispensed.
Also, officials of the Lagos State Parks Managent Committee members popularly referred to as 'Agberos' are also selling cash to POS operators and people who intend to deal in sums from N50,000 and above.
The Agberos charge N3,000 for N50,000 cash dispensed which comes to N60 per every N1,000 cash.
In similar vein, petty traders have been complaining about high cost of receiving electronic transfers into their accounts. A few petty traders interviewed lamented that for every credit alert, they get charged N4.00 as SMS alert charge. A food vendor at Ojodu area of Lagos declined to receive electronic transfer from a customer who wanted to buy N250 worth of food. The vendor complained that the charge is eating deep into her meagre profit margin.
Members of the public also laid similar complaints as they get charged for every transfer made from their bank accounts irrespective of the amount being transferred.
The Central Bank of Nigeria (CBN) had introduced e-Naira platform last year. The platform affords users the opportunity of making and receiving transfers at zero charges. However, the usage of the platform has not been encouraging by the populace as many complained that it is not user-friendly and there are many technical glitches.
A banker who requested anonymity told Hotjist.com that there is a seeming decision that commercial banks are not committed to the success of the e-Naira platform as it is not of any commercial benefit to the Money Deposit Banks (MDB).