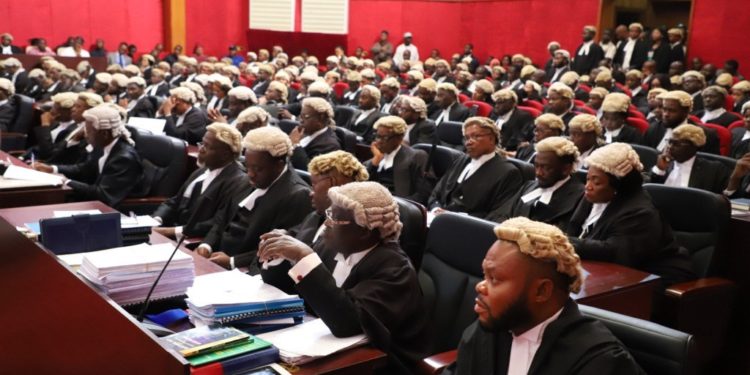 UPDATE: OBI QUALIFIED TO CONTEST, PEPC THROWS OUT APC'S COUNTERSUIT
On Wednesday afternoon, the Presidential Election Petitions Tribunal rejected the case filed by the incumbent All Progressives Congress questioning Peter Obi's eligibility to run for president in the 2023 general election.
Obi's membership in the LP had been contested by the APC, which had deemed it ineptitude.
A member of the five-person panel who read the lead judgement, Justice Abba Mohammed, stated that political party membership is an internal matter.
With regard to the petition, President Bola Tinubu and Vice President Kashim Shettima had argued that they had locus standi because Obi had only joined the LP a few days prior to the election, as opposed to the required 30 days.
However, the court held that it was not the prerogative of Tinubu and Shettima to challenge Obi's candidacy.
Mohammed said, "The issue of membership of a political party is an internal party affair."
0
0
Nigeria Premier Football League (NPFL) has sympathised with the Management of Sunshine Stars FC whose players and Officials were attacked...