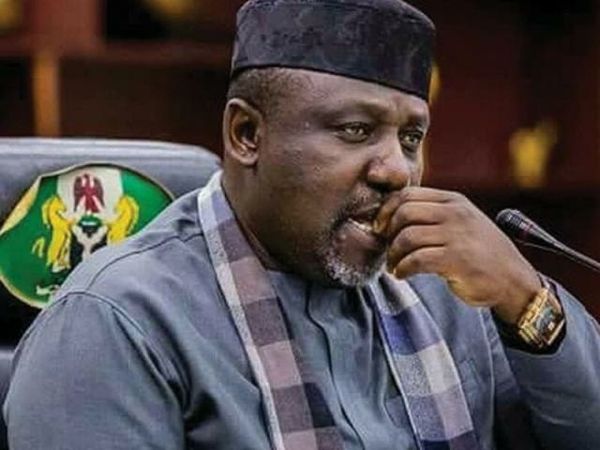 EFCC – WHY WE SURROUNDED OKOROCHA'S HOME IN ABUJA
By Adeniyi Onaara 
On May 24, 2022, EFCC agents arrived at Senator Rochas Okorocha's Maitama, Abuja, home to arrest him.
The move was prompted by the former governor's unwillingness to accept invitations after the Commission granted him administrative bail.
On January 24, 2022, the EFCC filed a 17-count criminal indictment against Okorocha for misappropriation of public funds and properties totaling N2.9 billion.
The matter was assigned to Honourable Justice Inyang Ekwo of the Federal High Court in Abuja, but Senator Okorocha's arraignment was thrice postponed due to the ex-failure governor's to appear.
Justice Ekwo had stated that the latest adjourned date, March 28th, 2022, would be "the last adjournment I would grant in this issue" before adjourning till May 30th, 2022.
Given the circumstances, the Commission has no choice but to arrest Senator Okorocha and bring him to justice.
0
0
The governor of Lagos State reaffirmed the commitment on Monday. Lagos State will continue to be accessible and to offer...