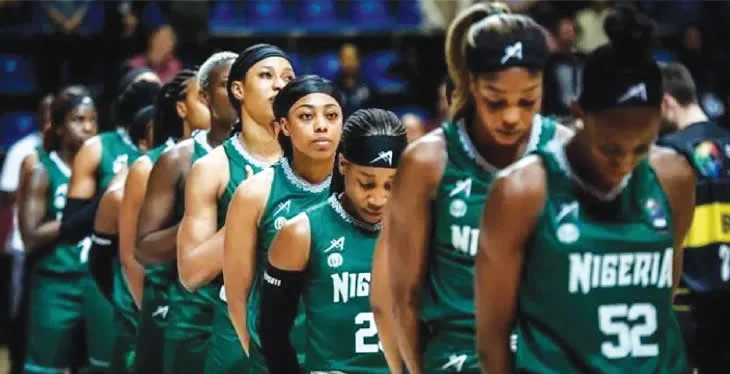 FG BASKETBALL BAN COULD BE DISASTROUS FOR NIGERIA – D'TIGRESS CAPTAIN
Read Time:
1 Minute, 3 Second
Adaora Elonu, the captain of the D'Tigress, says the squad never insisted on playing under a certain president of the factionalized Nigeria Basketball Federation.
She said this in response to the Federal Government's two-year ban on international basketball tournaments, saying the measure could have "disastrous" consequences on the game.
"We do not agree to the ban, we did not expect this, we did not see this coming. We recently qualified for the World Cup in February. It took a lot of efforts from so many different people, not just the players, the staff, everyone that helps us prepare," Elonu said.
"The Nigerian women's basketball team never said we would not play under any president. It's a little disappointing for us because that's not a narrative that we created. We're pretty open about what we feel, and we never said anything to that extent.
"We want the ban to be reversed, we want to be able to play, we want Nigeria basketball to remain a strong contender in the world," Elonu said.
"We're not only strong in Africa, we're strong globally, so, to take that away, even for two years, which could possibly be more, could be very disastrous for us as a nation."
0
0
52 alleged online fraudsters have been taken into custody by the Economic and Financial Crimes Commission in Ogun State. The...