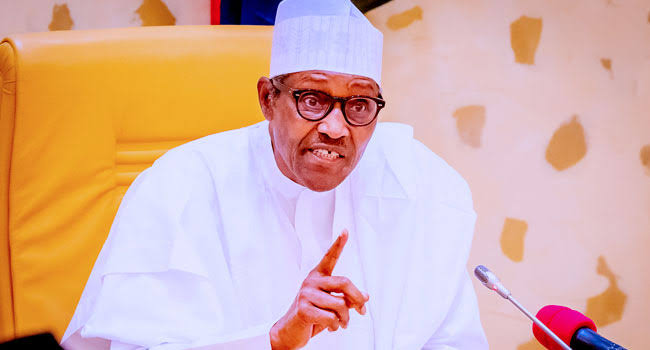 JUST IN: EXPECT TOUGHEST RESPONSE – BUHARI TELLS UNKNOWN GUNMEN, OTHERS
By Adeola Abdullah
President Muhammadu Buhari has vowed that security forces will exert "toughest possible response" on perpetrators killing innocent people in the South-Eastern part of the country.
Buhari issued the warning via his official twitter handle on Wednesday afternoon.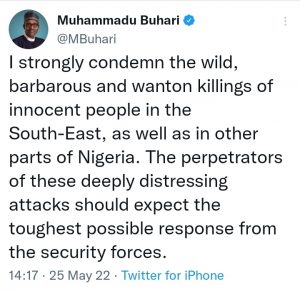 "I strongly condemn the wild, barbarous and wanton killings of innocent people in the South-East, as well as in other parts of Nigeria. The perpetrators of these deeply distressing attacks should expect the toughest possible response from the security forces."
0
0
The governor of Lagos State reaffirmed the commitment on Monday. Lagos State will continue to be accessible and to offer...