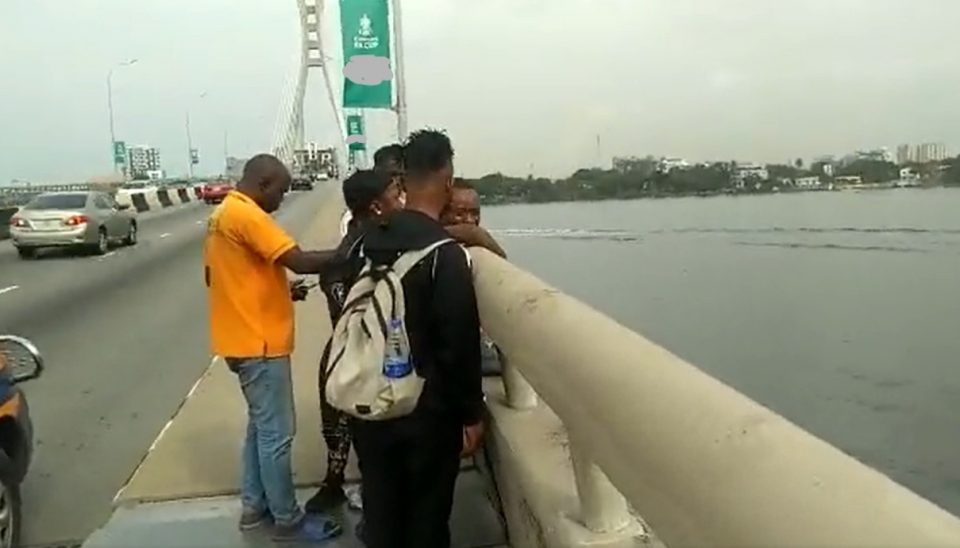 JUST IN: PATROL OFFICERS RESCUE MAN FROM JUMPING INTO LAGOON (VIDEO)
On Wednesday, patrol personnel of the Lekki Concession Company rescued an unidentified man who attempted to leap into the Lagos lagoon from the Lekki-Ikoyi link bridge.
Some witnesses were seen urging the man not to plunge into the lagoon in a video uploaded by the company on its Twitter account.
"You're a man, you're a man," a female officer is heard saying in the footage. Don't take any risks. Don't take any risks; your future is bright. "You have a great future ahead of you."
The individual behind the camera was overheard pleading with passersby to stop the man from plunging into the lagoon.
The individual was handed over to the police, according to the LCC's tweet.
"A young guy was rescued from committing suicide on the Lekki-Ikoyi Link Bridge thanks to the prompt intervention of LCC Patrol Officers." The corporation added, "He has been handed over to the police."
See Video Below:
0
0
The management of the Lagos State Traffic Management Authority (LASTMA), has denied that any of its officers was involved in...