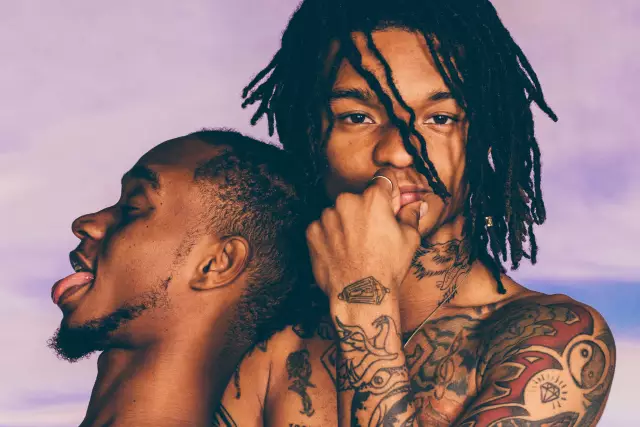 RAE SREMMURD TEASES "SREMMLIFE 4" ALBUM
Read Time:
1 Minute, 15 Second
By Adeniyi Onaara 
RAE SREMMURD TEASES "SREMMLIFE 4" ALBUM
The new Rae Sremmurd album is on its way. Rae Sremmurd's most recent studio album, SR3MM, was released four years ago.
Swae Lee and Slim Jxmmi each released individual albums, as well as a cooperative collaboration, on the triple-disc set. Since then, the two have kept a quiet profile while promising the arrival of a new album.
Both parties seem to be gearing up for a summer release. Swae Lee and Slim Jxmmi teased the release of their collaborative fourth studio album.
"44444," Jxmmi captioned a shot of a piñata fashioned like a number 4 on fire. Mike Will Made-It uploaded a similar shot, confirming that SremmLife 4 was on the way.
Jxmmi and Swae Lee teased the release even more on Twitter. Swae stated, "Bout to get a dosage of this Sremmy." "Time for the 4 foe four for phor," Jxmmi said.
Sremm Life 4 has been teased by Rae Sremmurd since 2020. The lengthy time between projects, however, has fuelled speculation that the fraternal combo has lost its impetus.
Jxmmi replied to critics who said they had fallen off in April by implying that Rae Sremmurd might release a new album this year.
"I beg to differ with those who claim I "fell off." I'm well, happy, and have lovely children, as well as a lovely new condo facing the beach and a lovely catalog "In his tweet, he wrote: "Sremm 4 Loading!" says the narrator.
0
0
By Adeola Abdullah The Ogun State Police Command has described as fake news rumour going around that bandits kidnapped twenty...