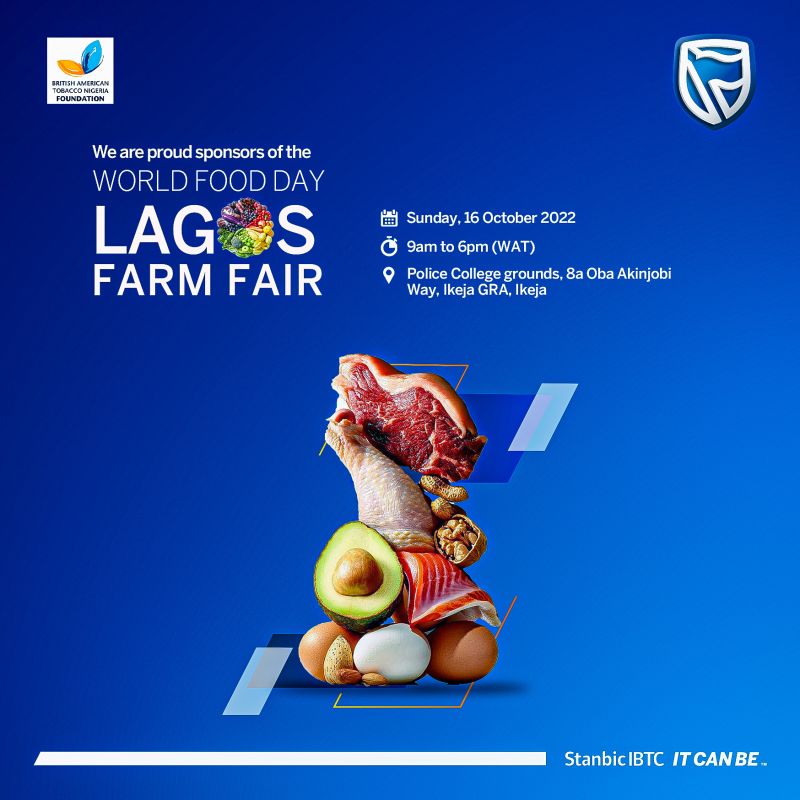 WORLD FOOD DAY: SANWO-OLU HAS DONE A LOT FOR NIGERIAN AGRICULTURE- SECRETARY TO STATE GOVT
Read Time:
1 Minute, 24 Second
By Fawziyyat Yusuf.
The governor of Lagos State, Mr Babajide Sanwo-Olu was represented at the Lagos Farm Fair by the Secretary to the Lagos State Government (SSG), Mrs Folashade Sherifat Jaji.
When speaking on behalf of Mr Babajide Sanwo-Olu, Mrs Folashade Sherifat Jaji said: "We recognise that sustained development cannot be achieved alone, we look forward to many more partnerships in the future to ensure that no one and indeed, no farmer is left behind. Let's make a pledge together to support our farmers who have come from far and wide to display their produce here today"
Jaji noted that Governor Sanwo-Olu has positively impacted the Nigerian agriculture sector in many ways, one of them being the newly established rice mill in Imota which is one of the biggest of its kind in Africa.
According to the SSG, since the inception of the fair in 2018, the fair has taken place annually except the years that Covid-19 was at an all-time high.
The Lagos Farm Fair took place at Police College, Ikeja on October 16th to commemorate the World Food Day by shedding light on starvation and hunger, while promoting food security in Lagos state.
The fair is organized in a manner that gives representation to farmers registered under the Lagos State Ministry of Agriculture and farmers in every Local Council Development Area in the state
The event was hosted in collaboration with the Lagos State Ministry of Agriculture, British American Tobacco Nigeria Foundation and Stanbic Ibtc Bank.
Farmers and entrepreneurs in the agriculture sector showcased variety of produce like Ofada Rice, Fish, Groundnuts, Local Beverages, Honey, Maize, Garri, Livestock and many more.