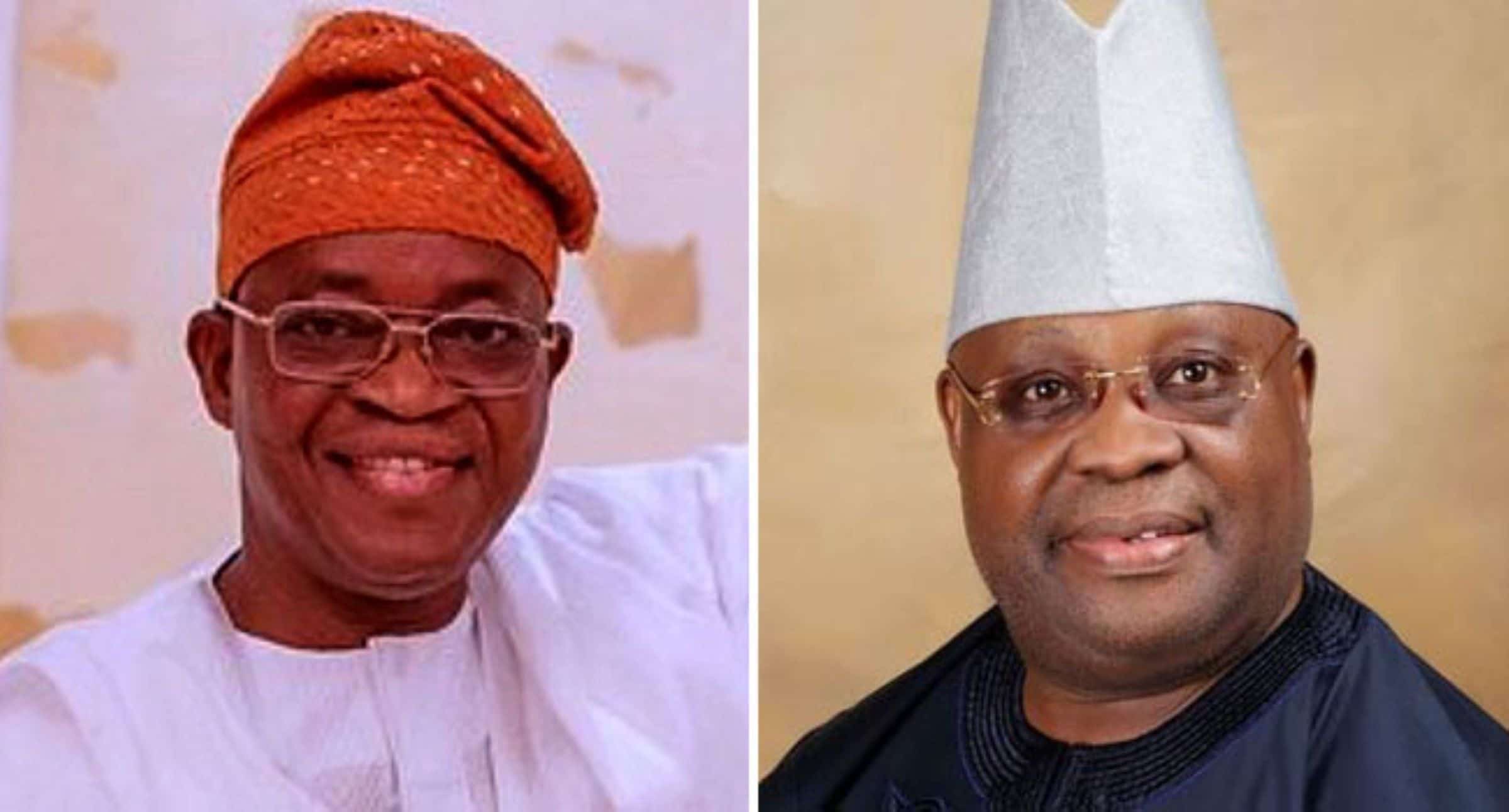 UPDATE: OSUN TRIBUNAL ADMITS THREE LOCAL GOVERNMENT RESULTS, BVAS
Read Time:
1 Minute, 0 Second
On Thursday, the Osun State Governorship Election Petition Tribunal in Osogbo postponed further proceedings until November 16, 2022, as the plaintiff, Governor Adegboyega Oyetola, submitted further documents for review.
Dr. Saka Layoonu, SAN, the petitioner's attorney, presented the panel with election results from three more local government areas in the state on Thursday, along with a Certified True Copy of the Bimodal Voter Accreditation System report of the election.
Speaking to the panel, Layoonu presented several certificates earned by the PDP candidate, Senator Ademola Adeleke, as well as the election results for wards in the local governments of Olorunda, Obokun, and Ila.
He added that the respondents' attorney had reviewed the court-received materials.
Attorneys for Adeleke, the second respondent, Mr. Jamiu Olabode, Mr. Niyi Owolade, who represented the Independent National Electoral Commission as the first respondent, and Mr. Nathaniel Oke, SAN, who represented the PDP as the third respondent in the case, all objected to the documents submitted by the plaintiffs.
However, they postponed discussing the objection until the parties provided their final written responses.
The documents were marked, the panel admitted them as exhibits, and Justice Tersea Kume, the Tribunal's chairperson, postponed the hearing until Wednesday, November 16.
1
0
DAMILOLA  LAWRENCE The Abuja-Kaduna train station finally begins operations today after eight months of suspension as a result...