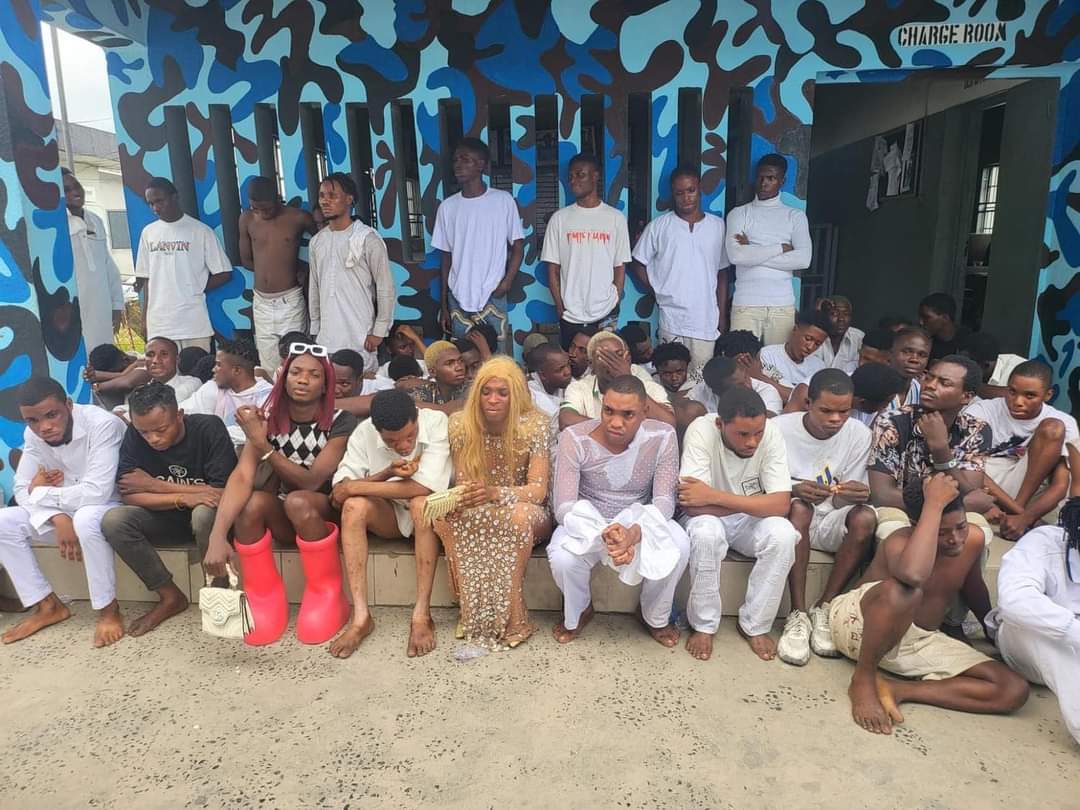 POLICE ARREST OVER 60 GAY SUSPECTS DURING WEDDING IN DELTA (VIDEO)
By Aishat Momoh. O.
The Delta State Police Command has detained 67 people for allegedly practicing homosexuality.
In the state's Uvwie Local Government Area, the suspects were found in a hotel on Refinery Road.
Bright Edafe, the Delta State Police Public Relations Officer, introduced the accused to reporters at the Ekpan police station and said that they were detained at a midnight homosexual wedding ceremony.
After the investigation is over, the suspects will be charged in court, according to the police spokeswoman.
See video below:
0
0
President Bola Tinubu, on Tuesday implored the Heads of National Drug Law Enforcement Agencies in Africa to renew the fight...