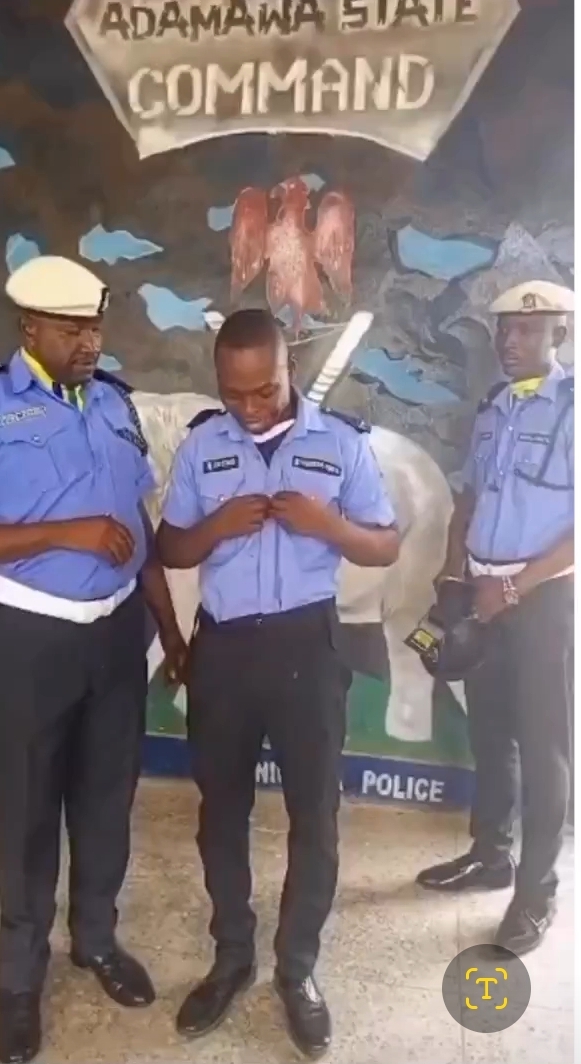 (VIDEO): ADAMAWA POLICE OFFICER BREAKS DOWN IN TEARS AS HE IS DISMISSED FROM SERVICE FOR MISCONDUCT
On Wednesday, August 30, the Adamawa state police command held an orderly room trial for two officers, Insp. Ahmed Suleiman and PC. Mahmood Muhammed, who were formerly employed at the Dumne Divisional Police Headquarters.
The men were tried on three counts of discreditable conduct, including defamation of character, culpable homicide, and unlawful exercise of authority in violation of paragraphs 'E'(I)(iii) and 'Q'(I)(iii) of the first schedule of the Police Act and Regulations, Section 370, 2020, as amended. The command determined that they were guilty as charged and recommended that both defaulters receive dismissal as a consequence; they will now be charged in court alongside other co-suspects.
The Inspector will be de-kitted after meeting some administrative requirements, while the Constable was already de-kitted.
Officers and men of the command were admonished by CP Afolabi Babatola, the Commissioner of Police, to be on time and abstain from any offences against discipline.
2
0
President Bola Tinubu, on Tuesday implored the Heads of National Drug Law Enforcement Agencies in Africa to renew the fight...