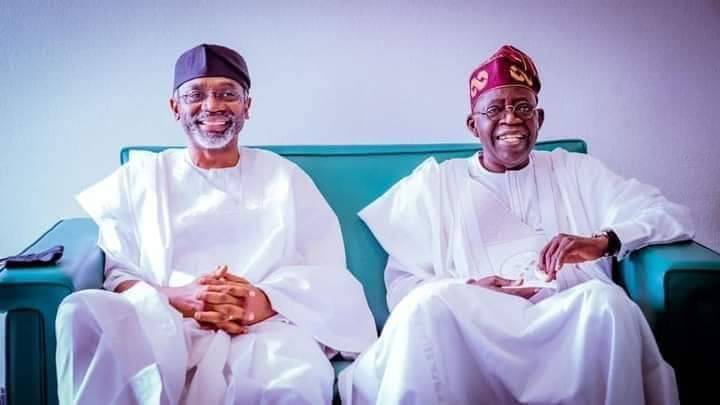 JUST IN: TINUBU RENEWS CONFIDENCE IN GBAJABIAMILA
Read Time:
1 Minute, 45 Second
On Monday, President Bola Tinubu declared that he had "absolute confidence" in the moral character of Femi Gbajabiamila, his chief of staff. Just prior to the Federal Executive Council meeting starting this week at the Council Chamber of the Presidential Villa in Abuja, Tinubu made this statement.
His remarks coincide with a story that surfaced 48 hours ago suggesting that the CoS might be facing a crisis of integrity due to claims that he has been "trading off appointments in the government of President Tinubu to the highest bidder."
First of all, let me reiterate to all of you that I've heard the stories flying around. Mistakes will be made and perfection is only for God Almighty. I have 100% confidence in the integrity of my chief of staff, RT Hon. Femi Gbajabiamilla. All campaign of calumny against him must stop. If I make mistakes, I'm ready to own up to it.
According to the article, supporters of Tinubu are becoming more and more incensed, demanding that "Gbajabiamila be eased out of the Presidential Villa."
The report stated sources claiming that the name of the Ekiti REC was replaced with the name of a former commissioner under the immediate past governor of Ekiti State, Kayode Fayemi, citing the appointment of ten Resident Electoral Commissioners of the Independent National Electoral Commission.
"Another source noted that President's Private Principal Secretary Akeem Okunola, was already doing some of his (Gbajabiamila's) work…the President was already putting up a team that will help the CoS," the report said.⁣
⁣
But responding to the allegations, President Tinubu affirmed that "I have absolute confidence in my Chief of Staff, Femi Gbajabiamila. ⁣
⁣
"So, all campaign of calumny, the buck stops here! If I make mistakes, I'll own up to them.⁣
⁣
"Like everyone in the country, I make mistakes. And when I make mistakes, I iron them out and correct them. Perfection is of God Almighty."⁣
More details shortly ……