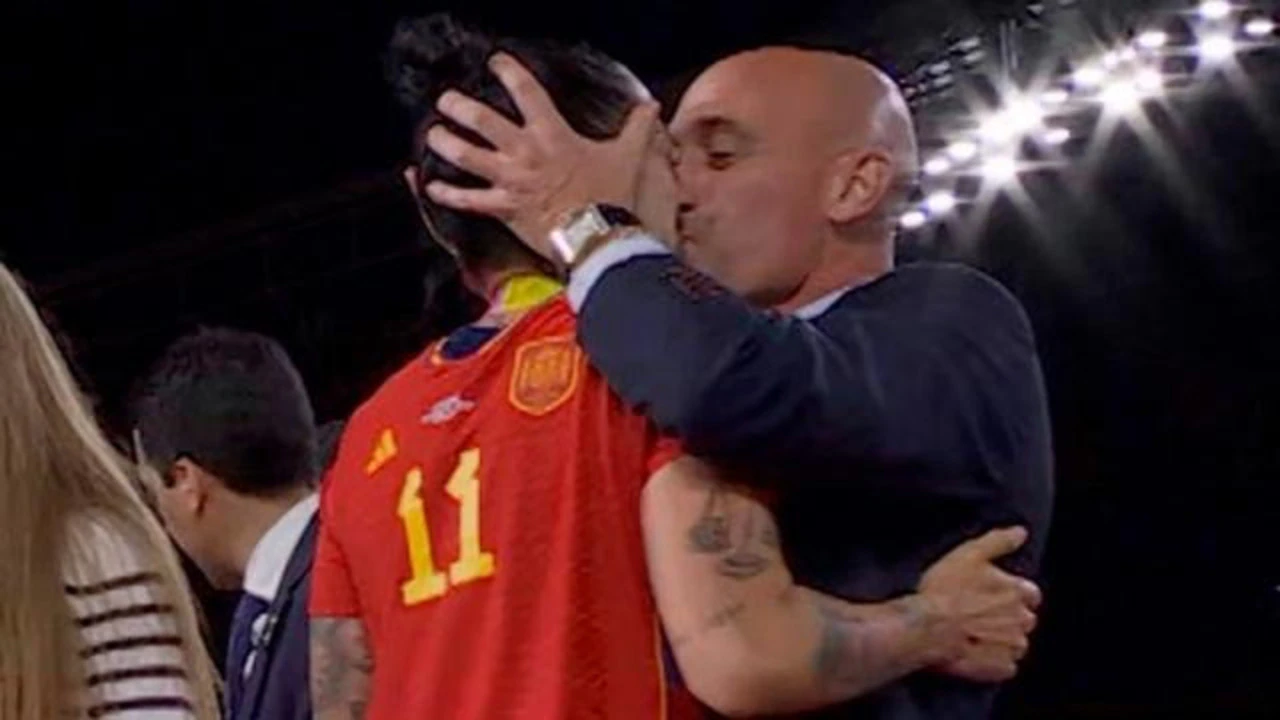 LUIS RUBIALES SLAMMED THREE YEARS FOOTBALL BAN OVER WORLD CUP 'KISSGATE' SCANDAL
Read Time:
1 Minute, 41 Second
Shamed former Spanish football president Luis Rubiales has been banned from all football-related activity for three years.
Rubiales kissed female footballer Jenni Hermoso on the lips without consent following Spain's Women's World Cup final win over England in August.
World football's governing body FIFA, which had initially banned Rubiales for 90 days, has now suspended him for three years.
A FIFA statement released on Monday read: 'The FIFA Disciplinary Committee has banned Luis Rubiales, the former president of the Spanish Football Association (RFEF), from all football-related activities at national and international levels for three years, having found that he acted in breach of article 13 of the FIFA Disciplinary Code.'
The incident completely overshadowed Spain's World Cup win, with Rubiales kissing Hermoso as he presented the players with their medals.
Hermoso argued the kiss was non-consensual, while Rubiales argued to the contrary and defiantly refused to resign from his position.
A number of Spain players signed a statement saying they'd refused to play for the national side until Rubiales was removed.
Eventually, on September 10, Rubiales did resign as Spanish federation president and also from his role as a UEFA vice-president, having been provisionally suspended by FIFA pending investigations.
Rubiales, 46, remains under criminal investigation in Spain and denies wrongdoing.
The FIFA statement added: 'Mr Rubiales has been notified of the terms of the FIFA Disciplinary Committee's decision today. In accordance with the relevant provisions of the FIFA Disciplinary Code.
'He has 10 days in which to request a motivated decision, which, if requested, would subsequently be published on legal.fifa.com. The decision remains subject to a possible appeal before the FIFA Appeal Committee.
'FIFA reiterates its absolute commitment to respecting and protecting the integrity of all people and ensuring that the basic rules of decent conduct are upheld.'
Rubiales also carried Spain player Athenea del Castillo over his shoulder during post-match celebrations after the World Cup win and was spotted by cameras grabbing his crotch to mark the victory.