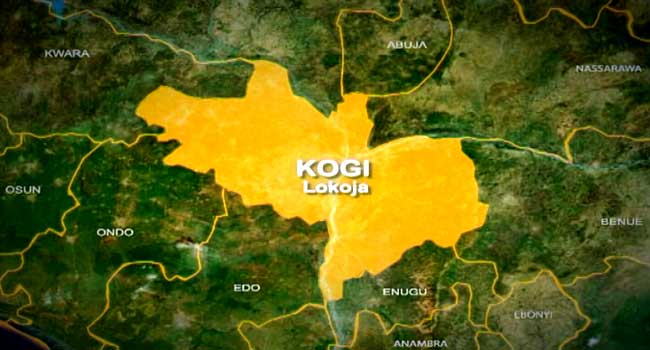 (UPDATES) KOGI POLLS: COLLATION OF RESULT COMMENCES
Read Time:
3 Minute, 4 Second
The results collection process for the Kogi State governorship election has begun, according to the Independent National Electoral Commission.
Following the collation of election results from 18 of Kogi State's 21 local government areas, there is a close contest between Murtala Ajaka, the Social Democratic Party's (SDP) candidate, and Usman Ododo, the All Progressives Congress' (APC) candidate. The election is scheduled for November 11, 2023.
Following an initial adjournment last night, the results collection process started on Sunday morning.
As of right now, the following LGAs have released their results: Adavi, Ajaokuta, Ankpa, Bassa, Dekina, Idah, Ijumu, Kabba/Bunu, Kogi, Mopa-Muro, Olamaboro, Ofu, Okehi, Omala, Ogori/Magongo, Okene, and Yagba East and Yagba West.
The University of Nigeria's Deputy Vice-Chancellor (Academics), Prof. Johnson Urama, the State Returning Officer, is anticipating the results of the Lokoja, Ibaji, and Igalamela-Odolu Local Government Areas.
Leke Abejide of the African Democratic Party (ADC) and Dino Melaye of the Peoples Democratic Party (PDP) are two more formidable candidates in the race, in addition to Ajaka and Ododo, who served as Governor Yahaya Bello's former Auditor General of Local Government in Kogi.
Melaye had alerted the authorities on Saturday of "filled result sheets" in the North Central State's Ogori/Magongo Local Government Area. In addition, the PDP candidate demanded that the exercise be stopped due to violence and vote-buying. Following that, INEC halted voting in nine local government area wards.
Similar to Kogi, governorship elections were held on Saturday in Bayelsa and Imo states. Governor Hope Uzodimma of the APC defeated 15 rivals, including Samuel Anyanwu of the PDP and Nneji Achonu of the Labour Party (LP). With 540,308 votes, Uzodimma defeated his nearest competitors, Anyanwu of the PDP (71,503) and Achonu of the LP (64,081).
Below are the results announced by INEC:
Ogori-Magongo LGA (Osebande ward), Kogi State
Accredited voters: 665
APC: 362
SDP: 195
PDP: 86
ADC: 11
LP: 01
NRM: 002
According to the Returning Officer of the local government, Kingsley Ogunnimilo, there were no elections in 10 out of the 11 wards. The result declared above is that of the Osebande ward.
Idah LGA, Kogi State
Accredited voters: 23,044
APC: 2,033
SDP: 20,059
PDP: 271
ADC: 91
LP: 01
NRM: 05
Okehi LGA, Kogi State
Accredited voters: 57,243
APC: 53,062
SDP: 153
PDP: 2,722
ADC: 689
LP: 69
Kabba/Bunu LGA
Accredited voters: 24,242
APC: 12,376
SDP: 942
PDP: 8,566
ADC:1,537
LP: 07
NRM:16
Yagba East LGA
Accredited voters: 18,001
APC: 7,096
SDP: 312
PDP: 2,615
ADC: 7,453
LP: 01
NRM: 05
Mopamoro LGA, Kogi State
Accreditated voters – 9,193
ADC – 2,027
APP – 48
APC – 5,077
PDP – 1,562
SDP – 253
Ijumu LGA, Kogi State
Accreditated voters 20,405
ADC – 1,898
APC – 10,524
PDP – 6,909
SDP – 356
Adavi LGA, Kogi State
Accreditation voters – 103,651
ADC – 268
APC – 101,156
PDP – 1,005
SDP – 268
Ofu LGA, Kogi State
Accredited voters – 36,087
ADC – 297
APC – 5,245
PDP – 293
SDP – 28,768
Kogi-Kotonkarfi LGA, Kogi State
Accredited voters: 27,184
APC: 14,769
SDP: 8,441
PDP: 2974
ADC:133
LP:09
Bassa LGA, Kogi State
Accredited voters: 22,276
ADC: 448
APC: 9,515
SDP: 7,543
PDP: 3,605
Omala LGA, Kogi State
Accredited voters: 22,538
ADC: 218
APC: 2,902
SDP: 18,160
PDP: 832
Ankpa LGA, Kogi State 
Registered voters: 180,015
ADC:186
APC: 8,707
SDP: 43,258
PDP: 3.654
Okene LGA
Total of accredited voters – 141,898
ADC: 261
APC: 138,416
PDP: 1,463
SDP: 271