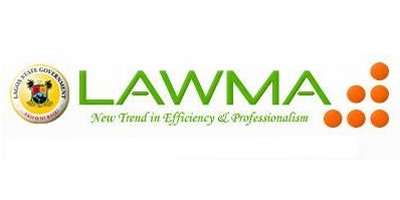 LAWMA CONFIRMS DEATH OF TWO WORKERS, CONDOLES WITH VICTIMS' FAMILY
Lagos State Waste Management Authority (LAWMA) have confirmed the death of two road sweepers who were killed by a reckless driver trying to evade arrest by traffic officials on Monday morning. The management also condoles with
The driver, whose name is unknown as of press time, was chased by officers of the Lagos State Traffic Management Authority (LASTMA) when the fleeing driver rammed into two members of the Lagos State Waste Management Authority (LAWMA) at their duty post by the roadside.
The statement reads:
"LAWMA is working with security agencies to apprehend and prosecute the errant driver of the car, with vehicle number EPE 984 DV.
"We wish to appeal to motorists for the umpteenth time, to drive with utmost caution on the highways, to avoid sad incidents like this happening to our sanitation workers or anyone in the course of their legitimate duties.
"The public is urged to remain calm as appropriate steps are being taken and necessary measures put in place.
"Our heartfelt condolences go to the families of the deceased, whom we love most dearly. May their souls continue to rest in peace."
0
0
The Federal Inland Revenue Service (FIRS) has waived accumulated penalties and interests on outstanding tax liabilities. The decision was contained...