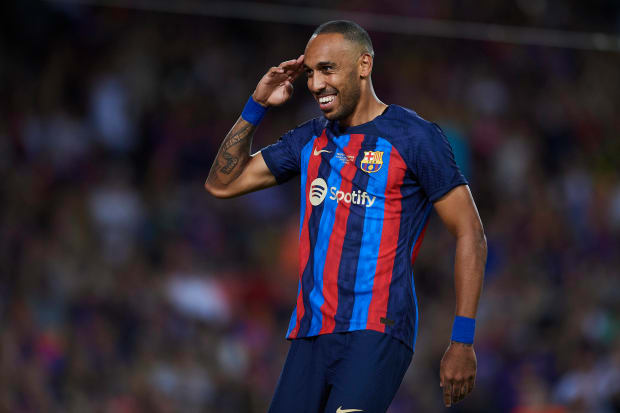 CHELSEA IN ADVANCED TALKS TO SIGN AUBAMEYANG FROM BARCELONA
Pierre-Emerick Aubameyang, a forward for Barcelona, is being courted by Chelsea in advance.
A source confirmed that a deal is almost finalised.
Barcelona and Chelsea have been in talks for the past few days, and both clubs are eager to reach an agreement.
Aubameyang moved to Barcelona on a free transfer from Arsenal in January. He has three years left on his contract.
Thomas Tuchel is eager to reunite with Aubameyang, who scored 79 goals for him in two seasons at Borussia Dortmund, despite his reluctance to discuss him in public.
0
0
Former Nigeria captain, Mikel Obi, who retired last week at the age of 35, has revealed that choosing Chelsea over...