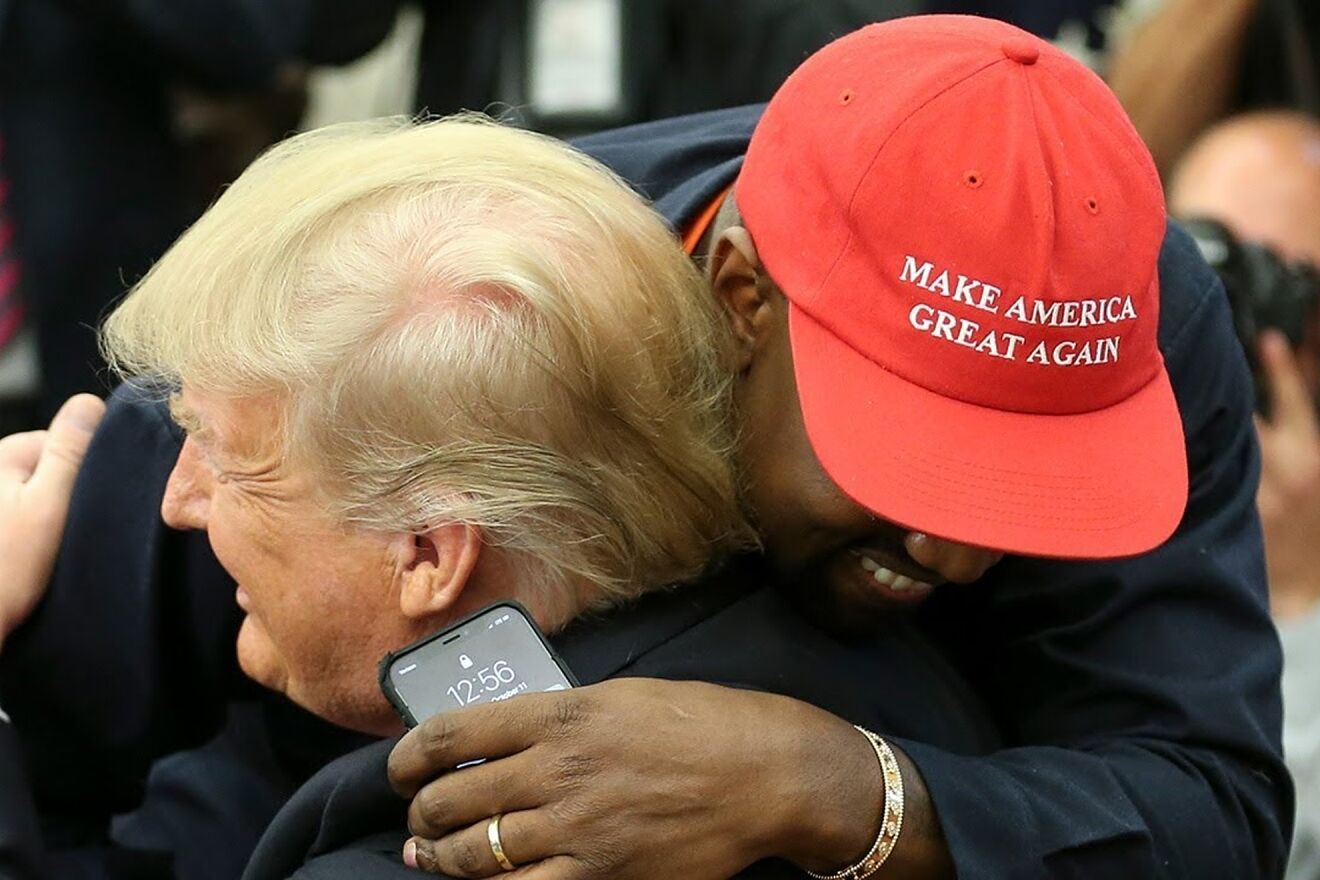 KANYE WEST ASKS TRUMP TO SERVE AS HIS PRESIDENTIAL RUNNING MATE
Read Time:
1 Minute, 41 Second
By Adeniyi Onaara 
Ye asked Trump to be his running mate after announcing his presidential bid this week.
Kanye West has officially declared his candidacy for President — yet again. On Tuesday, the 45-year-old actor announced his Presidential bid, saying, "We're moving toward the future."
Kanye wants fellow candidate — and former President — Donald Trump to be his running mate as part of his campaign. On Wednesday morning (November 23), Ye took to Twitter to reveal that he unintentionally kept Trump waiting at his infamous West Palm Beach resort.
Kanye tweeted, "First time at Mar-a-Lago." "There's rain and traffic." I can't believe I kept President Trump waiting this long. And I was dressed in jeans. Yikes." Kanye went on to post a Twitter poll about Trump's reaction to being his Presidential running mate. "What you guys think his response was when I asked him to be my running mate in 2024?"
"That's very Ye" and "That's very Nay" were the response options, with the former taking the lead. Ye's tweet follows the announcement by the Donda rapper that he will be working on his campaign with far-right commentator Milo Yiannopoulos. In 2020, Ye ran as an independent candidate and received approximately 60,000 votes in a dozen states.
Ye's Presidential confirmation comes just days after he returned to Twitter. Due to his anti-Semitic remarks, his social media pages were suspended last month. Kanye appeared to mock his suspension in a Twitter exchange with the social network's new owner, Elon Musk. "Testing, Testing, Testing."
"I'm checking to see if my Twitter is unblocked," Kanye said. "Don't kill what you despise; save what you love," Elon replied. Kanye then commented on an infamous Jewish salutation. "Shalom."
Another thing Kanye has in common with Donald Trump is his return to Twitter this week. Following Elon Musk's takeover of the network, the 76-year-old mogul's page was also restored. Share your thoughts on Kanye West running for President in 2024 in the comments section below.