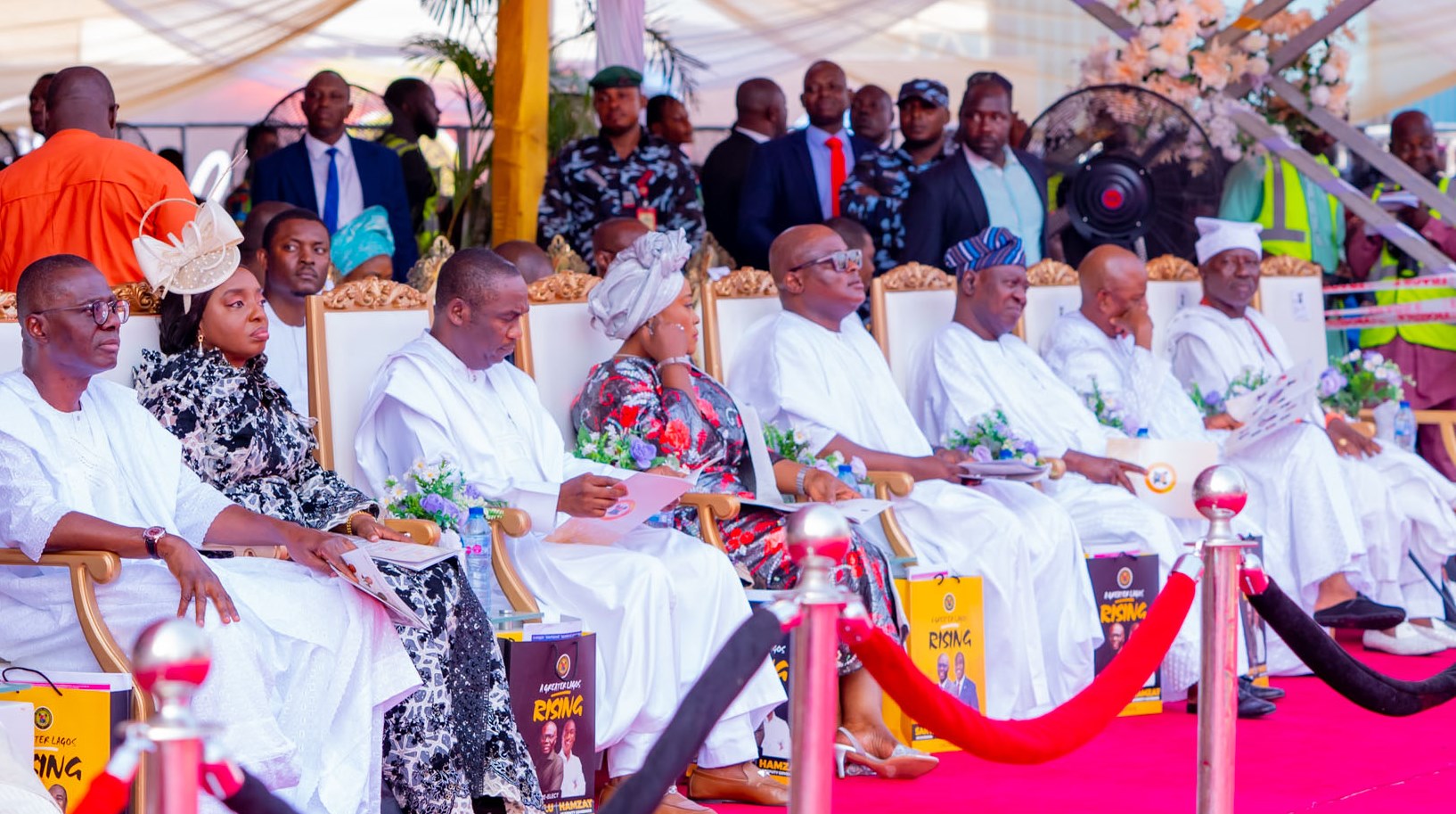 SANWO-OLU URGE NIGERIANS TO SHUN EVIL PREDICTIONS AHEAD OF 2023 GENERAL ELECTIONS
Read Time:
3 Minute, 15 Second
As Nigerians prepare for the general elections in 2023, Lagos State Governor Mr. Babajide Sanwo-Olu prayed for a smooth and peaceful transition and urged people to ignore the evil prophecies of anarchy and violence that false prophets and enemies of the nation typically make during election season.
Additionally, Governor Sanwo-Olu urged the people of Lagos to be loyal to his administration, adding that it had upheld the high standards of Lagos State and the THEMES development plan.
He claimed that throughout his first time in office, his administration had completed numerous praiseworthy and iconic projects in each of the six pillars of its development plan.
The governor said that President Muhammadu Buhari will visit Lagos in two weeks to officially dedicate some of his administration's most recognizable construction projects. The J. Randle Centre for Yoruba Culture and History, the First Phase of the Lekki-Epe Expressway, the Imota Rice Mill, Phase II of the Blue Line Rail from Mile 2 to Okokomaiko, and the First Phase of the Blue Line Rail from Marina to Mile 2 are a few of the projects.
"As we offer our deep and heartfelt gratitude to God, at this thanksgiving, I wish to enjoin all Lagosians to continue to keep faith with us, and rest assured that the Greater Lagos of our collective dream is within reach," he assured.
The Governor spoke on Sunday at the 23rd Annual Thanksgiving Service tagged "Praising The Name of God," organised by the First Family of Lagos State in conjunction with the Ministry of Home Affairs at the Tafawa Balewa Square, Lagos.
The Thanksgiving Service, which coincided with the 56th birthday of the First Lady of Lagos, Dr. Ibijoke Sanwo-Olu, was celebrated by thousands of Lagos residents who attended the event as she cut her birthday cake with her husband.
Governor Sanwo-Olu said the Annual Thanksgiving Service, which usually took place at the Lagos House, Ikeja since its inception in 2000 was held in TBS this year to give the opportunity for a greater number of people to participate, in line with his administration's policy of inclusion.
He said: "This year's Thanksgiving is significant because this is a general election year for Nigeria. Part of our supplications to God today is for us to witness another smooth and peaceful transition of government; a transition that will defy the evil predictions of anarchy and violence peddled every election season by false prophets and enemies of our dear land.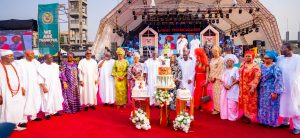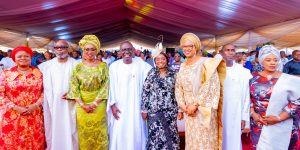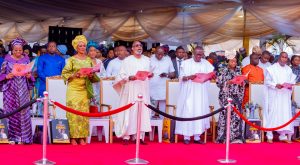 "Even as we seek the face of the Lord regarding this transition season, I am certain that the good people of Lagos State will once again choose the team that has been able to fulfill the mandate entrusted to it.
"We have done everything we promised, by the Special Grace of God. We have kept the promises we made to you, this time four years ago, when we were seeking your mandate to administer the Center of Excellence.
"Indeed, we are well on our way to the Greater Lagos of our dreams, and even as we get to the end of our first term in office, our energy has not flagged. We are still going strong, because our goal is to finish strong, and start a new term on an even stronger note."
Governor Sanwo-Olu also praised his predecessors, Asiwaju Bola Tinubu, Mr. Babatunde Fashola and Mr. Akinwunmi Ambode for their contributions to the growth and development of Lagos State in the last 23 years.
Speaking earlier, Lagos State Commissioner for Home Affairs, Prince Anofiu Elegushi, said all the promises made by Governor Sanwo-Olu's administration in line with the THEMES agenda have received attention in the last four years.
He urged Nigerians, especially Lagosians to continue to commit Nigeria and Lagos State to God's hand.
During the programme, prayers were offered for Nigeria, Lagos State, 2023 general elections, families, children and youths, among others.